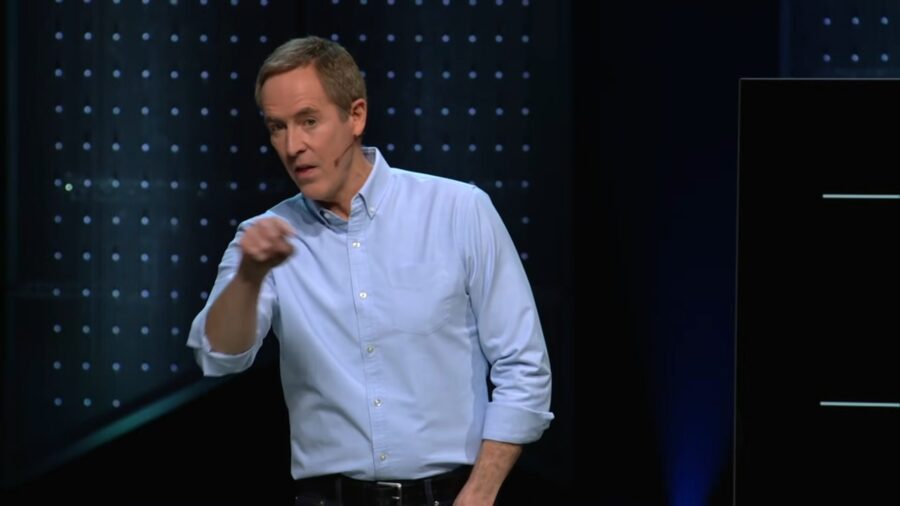 Daniel Whyte III Says, The False Prophet/False Pastor Andy Stanley is at it Again. He is Hell-bent on Destroying the Foundations of the Christian Faith Once Delivered to the Saints to Make Evangelical, Baptist, Bible, etc. Churches Accept the Abomination of Homosexuality and Homosexual Marriage in the Church. After Attacking the Bible Where he Miserably Failed and Was Whipped From all Corners, Now he is Attacking the Beloved Creeds of the Church: the Apostles Creed, Nicene Creed, and Athanasian Creed. Again, I Call Upon the Great Dr. Charles Stanley of the First Baptist Church in Atlanta, Georgia, Who I Know Loves His Son and Does Not Want to Jeopardize Their "Renewed" Relationship, to Publicly Condemn and Rebuke This Damnable Foolishness That His Son is Doing to the Church That he, Charles Stanley, Has Spent His Life Exhorting and Building up. Dr. Charles Stanley, I Lovingly and Respectfully Ask You to Publicly Rebuke Your Son Andy Stanley For His Damnable Heresies or he Will be a Tainted and Embarassing Part of Your Now Magnificent Legacy. I Know You Don't Want to do This, But You Must do This to Help Save What's Left of an Embattle, Weak, Laodicean Church That he Has Helped Tear Down.
North Point Community Church 'impastor' Andy Stanley continued his wretched job of unhitching the church from all the scriptures by offering a novel take on ancient Christian creeds, such as the Apostles Creed, Nicene Creed, and Athanasian Creed, by claiming they had to be approved and signed off by the Emperor to ensure there was no command to love or mention of behavior, he could have the freedom to affirm them while still sinning an acting however he wants.
You'll recall that Stanley previously said that it doesn't matter if the bible is true, so long as it's 'mostly reliable, and that the "foundation of our faith is not the whole bible. In 2018, he got shellacked from all sides for saying that Christians needed to unhitch themselves from the Old Testament and in a recent sermon told Christians not to follow Jesus through the Old Testament, but only through the Gospels.
Engaging in some old old-fashioned conspiracy theory, he explains:
Source: Protestia
To read more, click here: https://protestia.com/2022/08/16/andy-stanley-preaches-conspiracy-theory-about-the-love-less-origins-of-the-creeds/