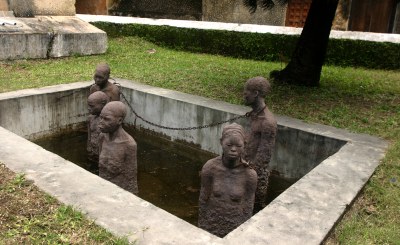 Africa Renews Push for Reparations From Europe for Slavery
There is a renewed campaign by African countries for reparations to be paid by European countries for the transatlantic slave trade and other colonial-era wrongs committed centuries ago.
"No amount of money can restore the damage caused by the transatlantic slave trade and its consequences. Nevertheless it is now time to revive and intensify the discussions about reparation for Africa," Ghana's president, Nana Akufo-Addo said at a Reparations and Racial Healing summit in Accra, Ghana. The leader said that the  entire continent deserves a "formal apology from European nations that were involved in the slave trade, the crimes and damage it has caused to the population, the psyche, and the image of the African the world over."
The African Union – which has often been criticised for doing very little to ensure that reparations happen and very quickly – is pushing back.
John Ikubaje, who works at the AU commission, told Deutsche Welle that the continental organization deserves a bit of credit instead, for the key roles it has been playing in recent successes in reparation negotiations by some African countries and the return of stolen artefacts.
Source: allafrica
To read more, click here: https://allafrica.com/view/group/main/main/id/00083021.html