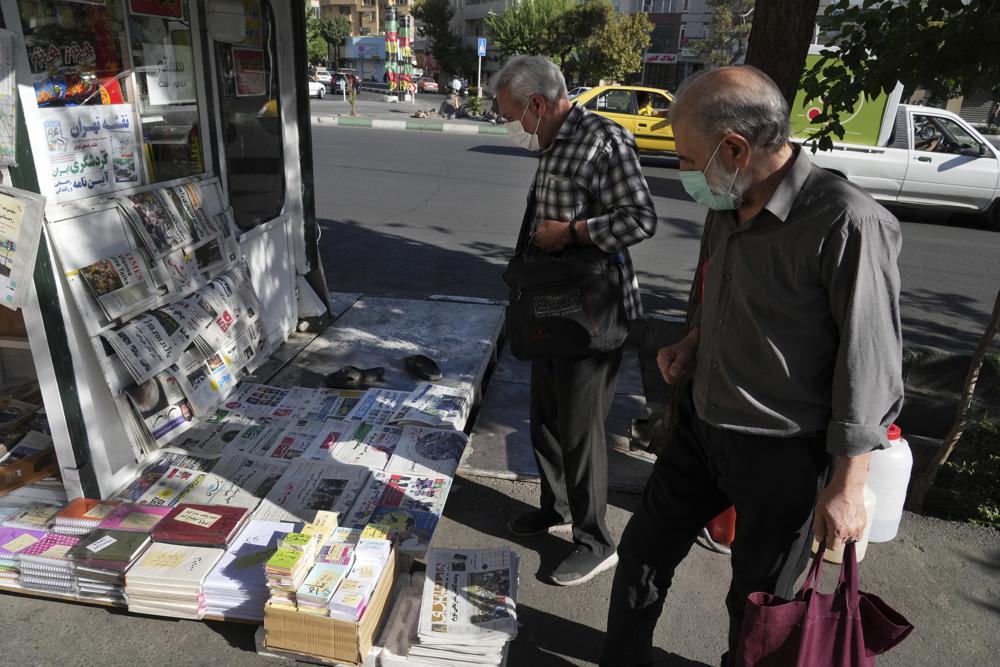 Some Iranians Rejoice, Others Worry Over Attack on Salman Rushdie a Writer That Many Believe Tarnished the Islamic Faith With His 1988 Book "The Satanic Verses"; Government Remains Quiet
Iranians reacted with praise and worry Saturday over the attack on novelist Salman Rushdie, the target of a decades-old fatwa by the late Supreme Leader Ayatollah Ruhollah Khomeini calling for his death.
It remains unclear why Rushdie's attacker, identified by police as Hadi Matar of Fairview, New Jersey, stabbed the author as he prepared to speak at an event Friday in western New York. Iran's theocratic government and its state-run media have assigned no motive to the assault.
But in Tehran, some willing to speak to The Associated Press offered praise for an attack targeting a writer they believe tarnished the Islamic faith with his 1988 book "The Satanic Verses." In the streets of Iran's capital, images of the late Ayatollah Ruhollah Khomeini still peer down at passers-by.
"I don't know Salman Rushdie, but I am happy to hear that he was attacked since he insulted Islam," said Reza Amiri, a 27-year-old deliveryman. "This is the fate for anybody who insults sanctities."