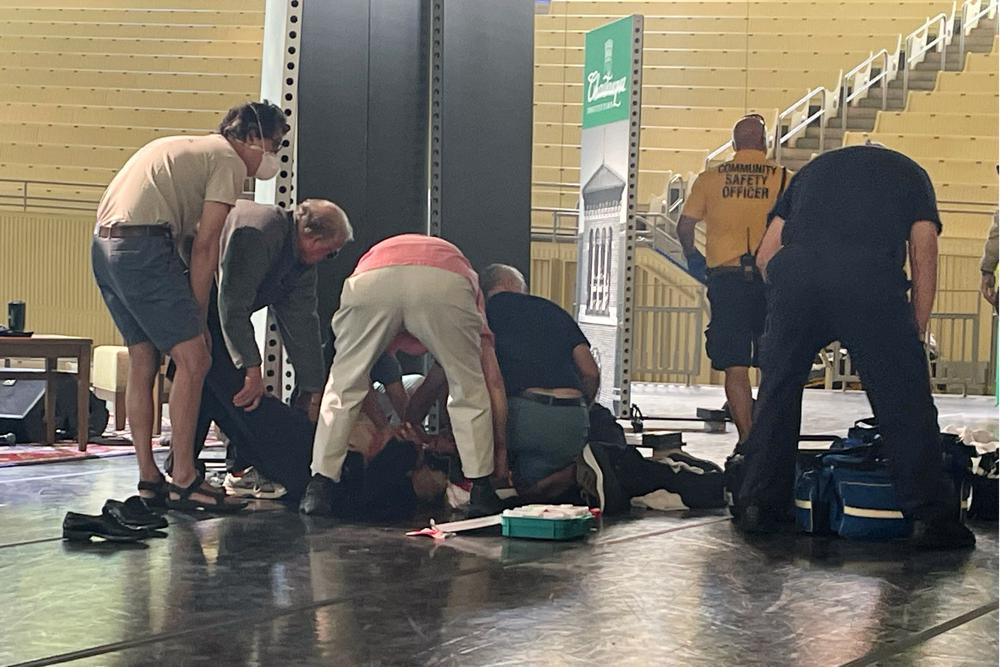 AUTHOR Salman Rushdie suffered a stab wound to the neck while on stage before a lecture on Friday, years after the British writer was the target of international death threats.
Hadi Matar, 24, allegedly attacked Rushdie as he was being introduced at a summer literature festival at the Chautauqua Institution Amphitheater in western New York.
Matar, of New Jersey, had a pass to access the event and is currently in custody. State Police said they recovered a backpack at the scene as well as electronic devices.
The 24-year-old allegedly stormed the stage and began attacking Rushdie – who was scheduled to speak alongside author Henry Reese.
Witnesses told AP News that Rushdie, 75, fell through a barrier to the floor and was seen with blood on his hands.
"He was covered with blood and there was blood running down onto the floor. I just saw blood all around his eyes and running down his cheek," a witness told the New York Times.
Click here to read more.
Source: the Sun