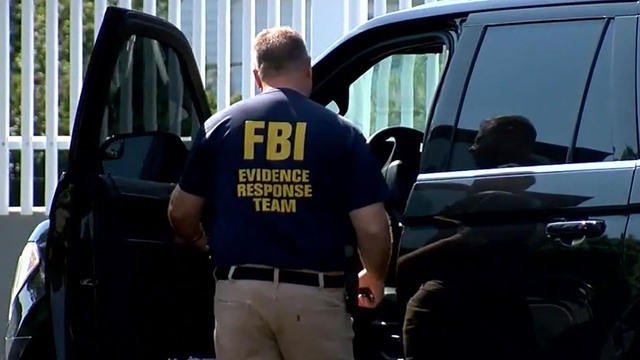 Hours before a man identified by two law enforcement sources as Ricky Shiffer died in standoff with law enforcement after he allegedly attempted to breach the FBI's Cincinnati field office on Thursday, Shiffer appeared to post on former President Donald Trump's social media platform "TRUTH Social" to express his desire to kill federal agents.
The post, which has since been removed by the site's moderators, appeared shortly after the FBI searched the former president's Mar-a-Lago residence, Monday.
"When they come for you, kill them," the suspect wrote. "Be an American, not a steer."
Shiffer was in Washington, D.C., on or around Jan. 6, 2021, though he was not arrested following the attack on the U.S. Capitol.
The posts represent a tiny fraction of violent extremist content flooding far-right message boards and social media platforms in the wake of the FBI's search of the Mar-a-Lago resort. Phrases including "civil war" and "lock and load" trended across Telegram channels, Gab, Reddit and TheDonald, a popular forum among Trump supporters. Also rising – antisemitic slurs threatening the Florida magistrate judge who signed the search warrant enabling the FBI to search for and remove boxes and documents of potentially classified material from the former president's home. At this point, the volume of the rhetoric hasn't reached the same levels seen in the days leading up to the Jan. 6, 2021 Capitol riot.
Click here to read more.
Source: CBS