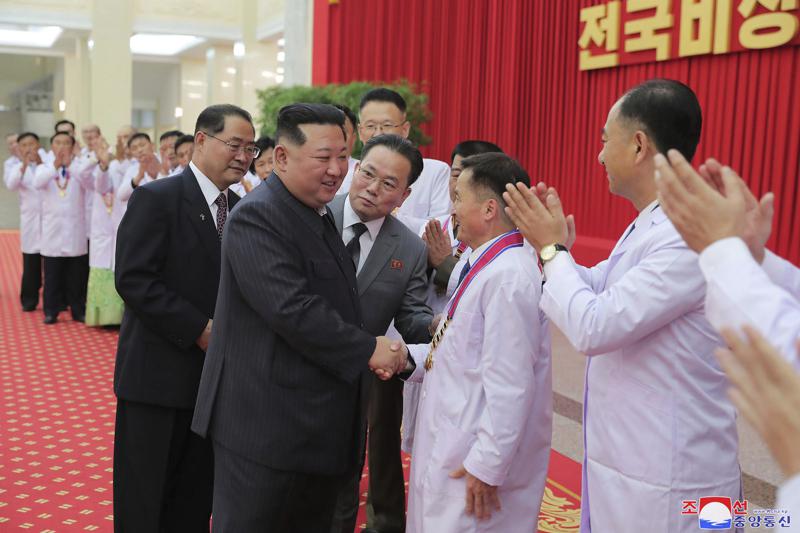 North Korean Leader Kim Jong Un Blames Seoul For Virus Outbreak and Claims Disputed Victory Over COVID-19
North Korean leader Kim Jong Un declared victory over COVID-19 at a national meeting where his sister, in an especially combative speech, said Kim had suffered a fever himself and laid dubious blame against South Korea for the outbreak while vowing deadly retaliation.
The North's official Korean Central News Agency said Thursday that Kim ordered preventive measures eased just three months after the country first acknowledged an outbreak, claiming the country's widely disputed success would be recognized as a global health miracle.
Seen delivering a speech on TV for the first time, his powerful sister said Kim had suffered a fever while glorifying his "epoch-making" leadership and she blamed the North Korean outbreak on leaflets flown from across the border from South Korea.