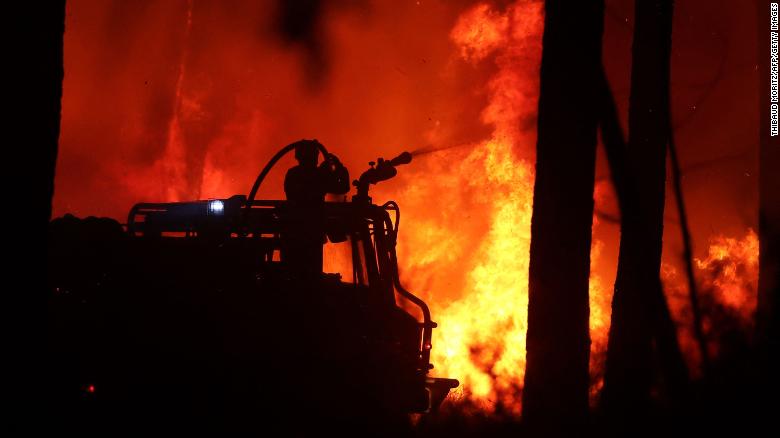 (CNN) – Western Europe was battling Thursday to deal with the fallout from extreme heat and drought, with wildfires causing evacuations in France and Italian farmers losing up to 80% of their harvest due to severe drought.
After days of battles, French firefighters observed the first signs of a slow down among fires in the southwestern region of Gironde on Thursday afternoon.
"The fire did not grow very much during the day, despite very low humidity and high temperatures, thanks to especially the combined action of the means that were made available," said Marc Vermeulen, firefighting chief of Gironde, at a daily news conference.
However, the situation remains challenging, officials said. The Gironde fires had scorched 7,400 hectares of forest by Thursday afternoon and 10,000 people have been evacuated from the area. The fire has a 40-kilometer perimeter, which requires a lot of manpower to cover, according to Martin Guesperau, deputy commissioner for defense and security at the Nouvelle-Aquitaine prefecture.
On Thursday, France activated the EU Civil Protection Mechanism which allows other EU member states to divert their resources to the country.
Click here to read more.
Source: CNN