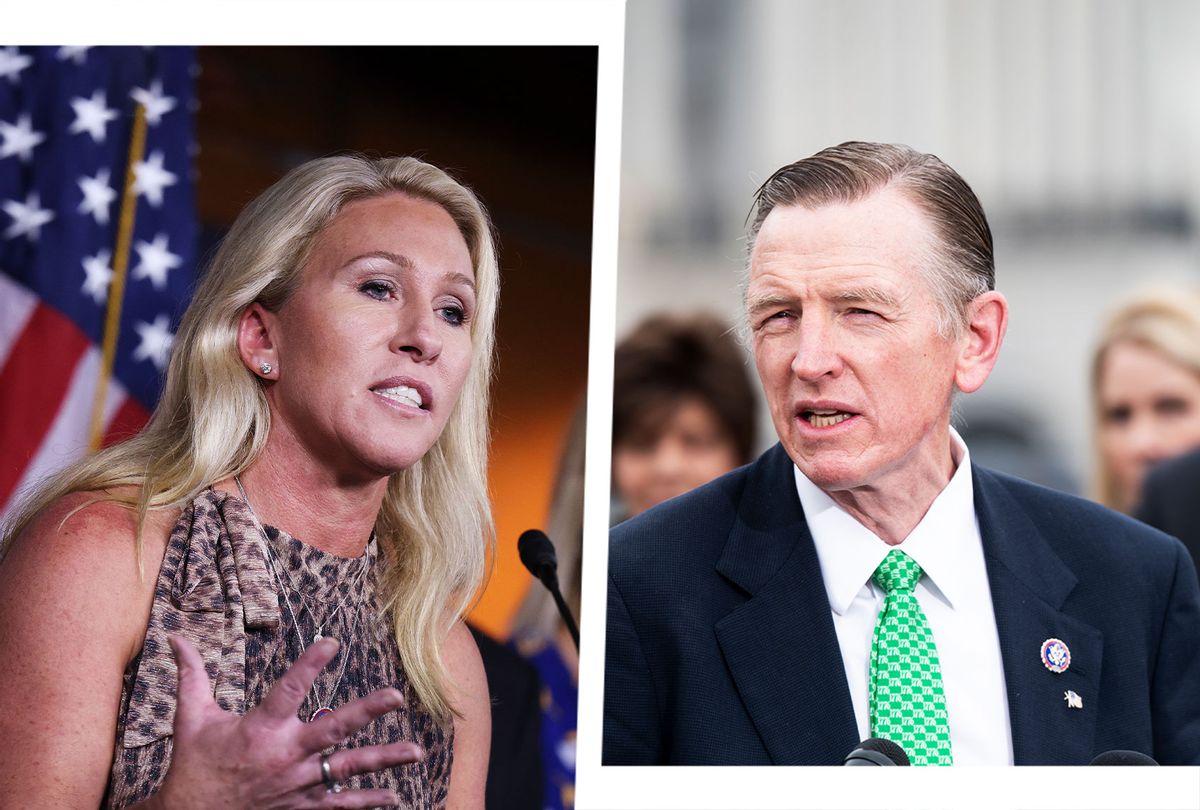 Republican Trump allies on Monday called to "defund" or dismantle the FBI after agents executed a search warrant at former President Donald Trump's Mar-a-Lago residence.
The FBI searched executed a search warrant at Trump's Palm Beach resort, even opening the former president's office safe, according to Trump and media reports. The search was related to 15 boxes of White House materials, some of which were classified, that were seized from Mar-a-Lago earlier this year, according to news reports.
Trump on Monday described Mar-a-Lago as "under siege, raided, and occupied" by federal law enforcement, alleging "prosecutorial misconduct, the weaponization of the justice system and an attack by radical left Democrats."
The White House was not notified about the raid, according to CNN, and the Justice Department would have had to convince a federal judge that there was evidence of a likely crime in order to obtain the warrant before the unprecedented raid. Despite Trump's rhetoric blaming "radical left Democrats," the FBI is led by lifelong Republican Christopher Wray, who was appointed by Trump five years ago.
Nevertheless, House Minority Leader Kevin McCarthy, R-Calif., accused the DOJ of an "intolerable state of weaponized politicization" and vowed to investigate Attorney General Merrick Garland if Republicans win back control of the House in November.
Click here to read more.
Source: Salon