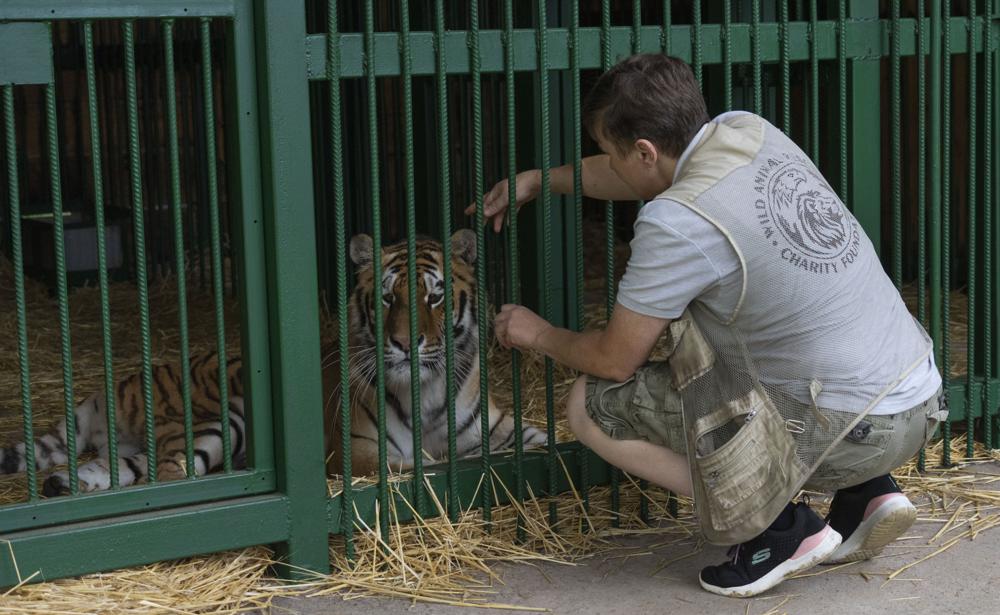 Natalia Popova has found a new purpose in life: Rescuing wild animals and pets from the devastation wrought by the war in Ukraine.
"They are my life," says the 50-year-old, stroking a light-furred lioness like a kitten. From inside an enclosure, the animal rejoices at the attention, lying on her back and stretching her paws up toward her caretaker.
Popova, in cooperation with the animal protection group UA Animals, has already saved more than 300 animals from the war; 200 of them went abroad and 100 found new homes in western Ukraine, which is considered safer. Many of them were wild animals who were kept as pets at private homes before their owners fled Russian shelling and missiles.
_____