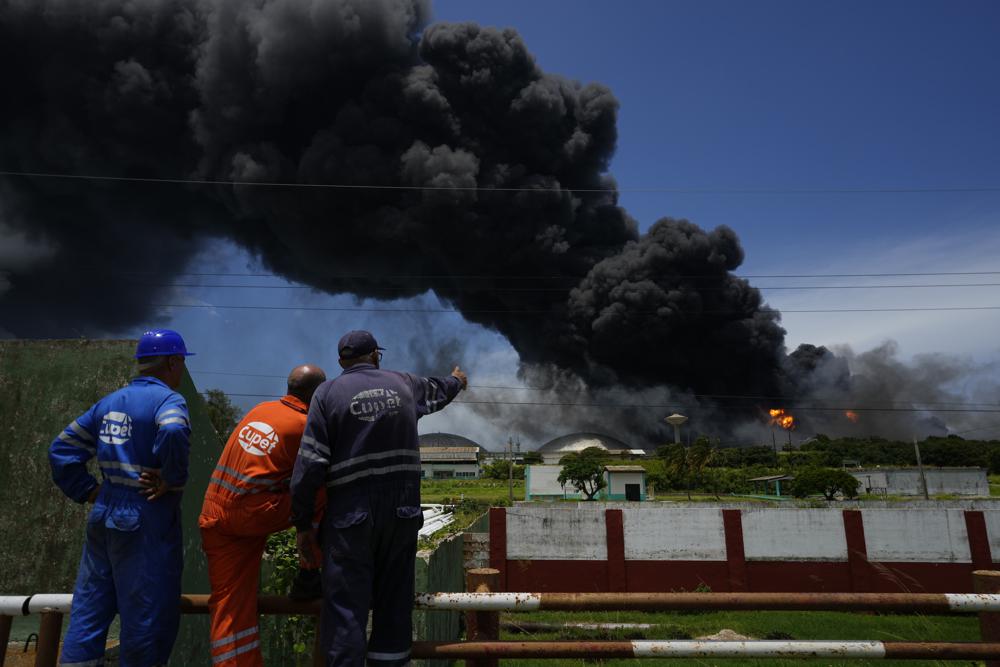 Cuban firefighters were joined by special teams sent by Mexico and Venezuela on Sunday as they battled for a second day to control a fire blazing at a big oil tank farm in the western province of Matanzas.
The blaze began Friday night when lightning struck a storage tank during a thunder storm, and the fire spread to a second tank early Saturday, triggering a series of explosions, officials have said.
"The mission of the day is to keep the third tank cold," in hopes of preventing the flames from spreading into more of the site, provincial Gov. Mario Sabines said.
Most of the fuel held in the tank where the fire initially started was believed to have been consumed, officials said.
_____