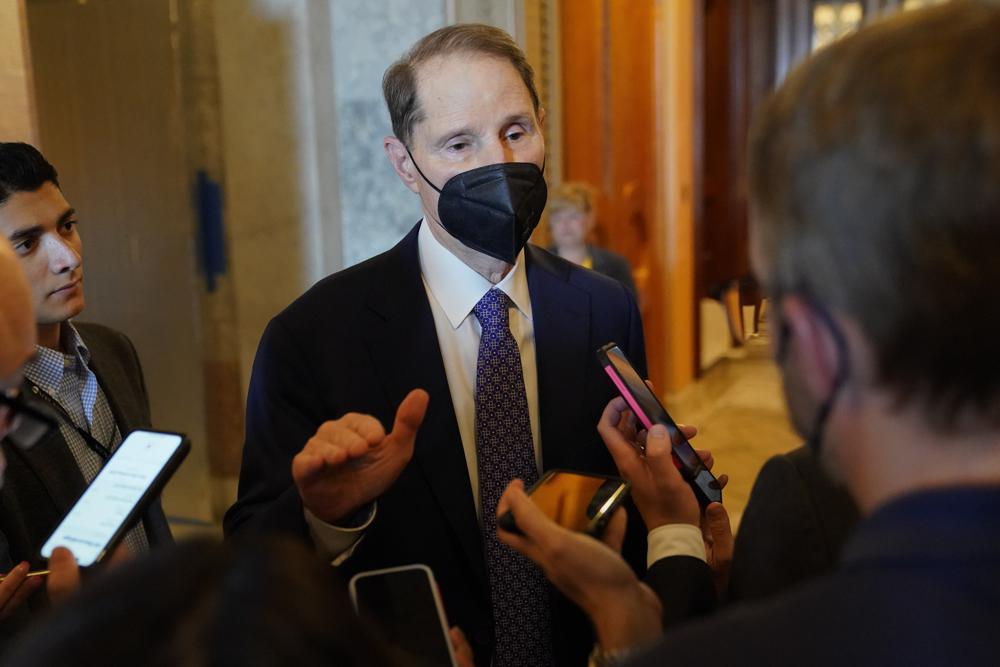 Democrats pushed their election-year economic bill toward Senate approval early Sunday, starting the sprawling collection of President Joe Biden's priorities on climate, energy, health and taxes on a pathway that the party hopes will end in final congressional passage by the end of this week.
The evenly divided Senate voted Saturday to begin debating the legislation 51-50, with Vice President Kamala Harris breaking the tie and overcoming unanimous Republican opposition. A dwindled version of earlier multitrillion-dollar measures that Democrats failed to advance, the package has become a partisan battleground over inflation, gasoline prices and other issues that polls show are driving voters.
The House, where Democrats have a slender majority, could give the legislation final approval next Friday.
"The time is now to move forward with a big, bold package for the American people," said Senate Majority Leader Chuck Schumer, D-N.Y. "This historic bill will reduce inflation, lower costs, fight climate change. It's time to move this nation forward."
_____