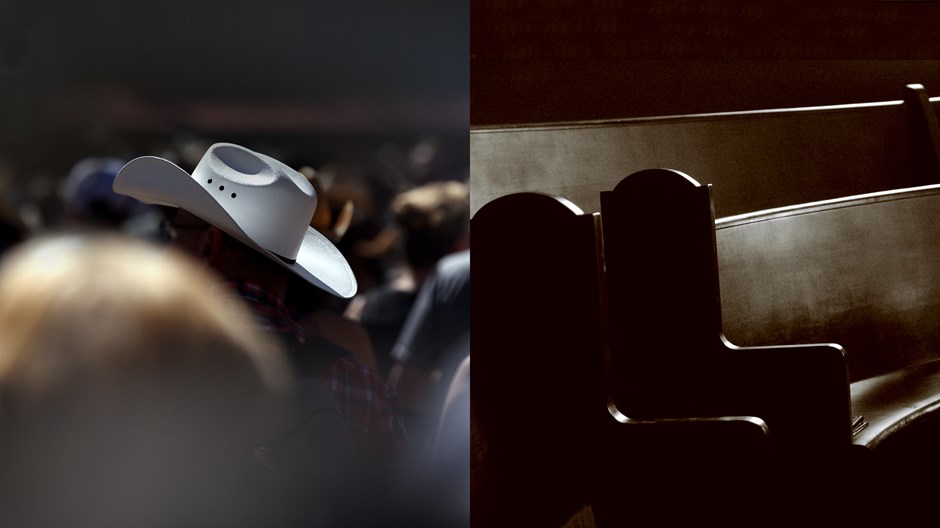 What happens to American politics and culture when white Southerners in the Bible Belt quit attending church? What religious views do they adopt? How do they vote? And will the mass exodus from church that already seems to be occurring in the South make the country less politically polarized—or more?
These questions are particularly relevant this summer because of two major news developments: the sex abuse crisis in the Southern Baptist Convention and the reversal of Roe v. Wade, which led to state restrictions that made abortion almost completely illegal the South and Midwest.
Twenty years ago, revelations of the Catholic church's sex abuse crisis accelerated a massive exodus of white northeastern Catholics that was already well underway, and it contributed to a secularization of New England culture and politics. A region that up until the late 20th century had some of the nation's strictest policies on abortion and divorce became a leader in expanding abortion access and legalizing same-sex marriage.
The same phenomenon occurred more recently in Ireland, in the wake of that country's clerical sex abuse crisis. A nation that had some of the highest church attendance rates and strictest abortion and marriage policies in Europe legalized both abortion and same-sex marriage, even as church attendance rates plummeted.
It might be easy to imagine, then, that something similar could occur in the southern Bible Belt. As in New England immediately before news of the Catholic church's sex abuse crisis broke, church attendance rates in the South were already falling before the SBC crisis was fully publicized.
Click here to read more.
Source: Christianity Today