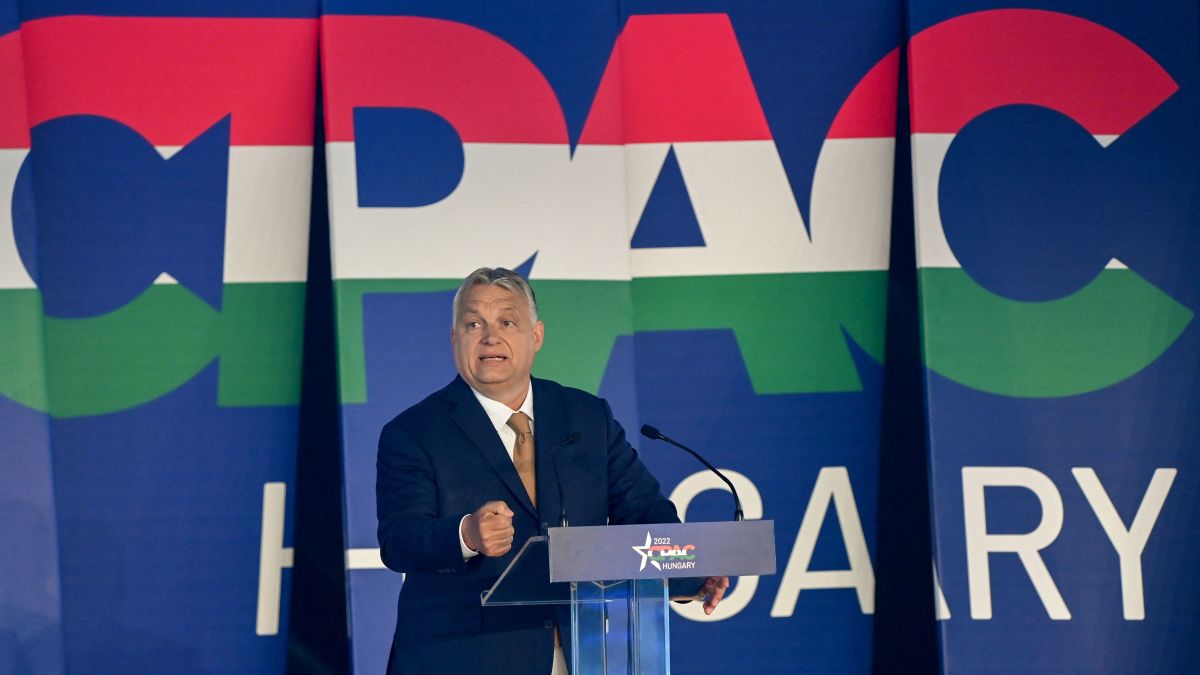 Hungarian Prime Minister Viktor Orbán fired up the crowd at the Conservative Political Action Conference Thursday with a speech heavy on anti-LGBTQ+ and Christian right rhetoric.
Orbán, recently elected a fourth time as prime minister, has become a darling of the American far right with policies that include bans on same-sex marriage, LGBTQ+ content that is accessible to minors, and legal recognition of transgender identity. His address at CPAC, being held in Dallas this weekend, dealt with those subjects and touched indirectly on his recent remarks saying Europeans should not become "people of mixed race."
He said Hungary is devoted to supporting families and protecting "an institution of marriage as a union of one man and one woman. … To sum it up, the mother is a woman, the father is a man, and leave our kids alone."
Children must be protected from "gender ideology" and "sexual orientation programs in schools without parental consent," he said, adding, "We decided we don't need more genders [and need] less drag queens, and more Chuck Norris."
He touted Hungary's "Christian values" and "Judeo-Christian heritage," contending that "the horrors of Nazis and Communists happened because some Western states and continental Europe abandoned their Christian life." Actually, Nazi Germany claimed to embrace Christianity, although many Christians would undoubtedly not endorse the Nazi version of it.
He said the country stands up to its enemies, including George Soros, a Hungarian-American billionaire and philanthropist who funds many progressive causes. Soros is a favorite target of the far right, and he is Jewish, so his critics have often been accused of anti-Semitism.
Click here to read more.
Source: Yahoo