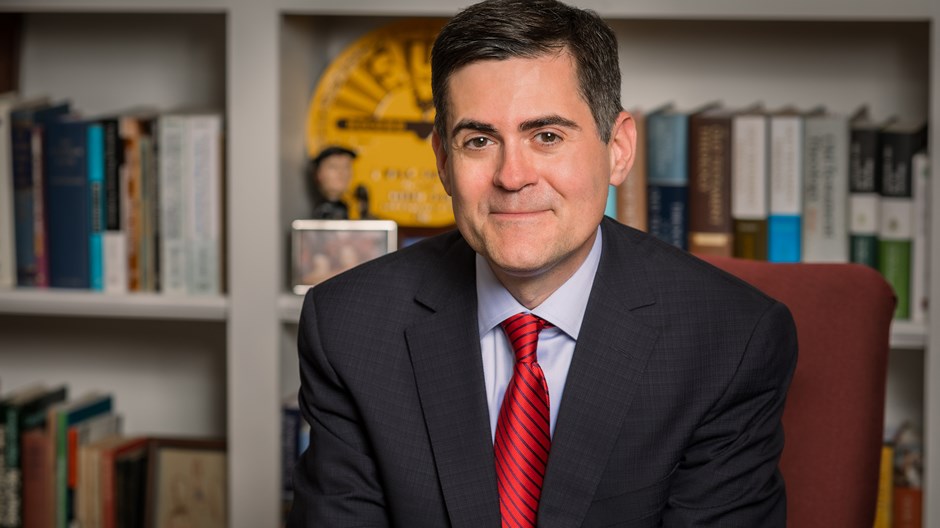 What makes a person great in the world is not the possession of extraordinary talent but a fierce and persistent application of talent, guided by courage and character, toward a worthy objective. What makes a person great in the kingdom of God is, according to Jesus, a spirit of humble servanthood (Matt. 20:26).
Which is why I am so deeply pleased to announce that Russell Moore will step into the role of editor in chief of Christianity Today on September 1.
That Moore is a person in possession of extraordinary talents is incontestable. He was named dean of the School of Theology at Southern Baptist Theological Seminary when he was a mere 32 years old. Through his books, his articles and podcasts, his public speaking, and his leadership of the Ethics and Religious Liberty Commission, Moore has served as possibly the most prominent evangelical Christian public voice in the country for the past decade. Anyone who has read his writings or heard his oratory will attest to his prodigious natural gifts.
But talent alone is not the reason for our excitement. Moore has demonstrated, time and again, the courage to express his convictions and the integrity to live by them. Sometimes this has meant contending for essential biblical and theological truths in the public square. Sometimes it has meant declaring truths to the church that challenge and convict us.
He has worked tirelessly to help men and women of evangelical conviction address the sin within our own ranks, whether that is related to idolatry and prejudice or abuse and neglect. Moore has taken on some of the most important and urgent objectives of our time, even when it has meant suffering the slings and arrows of critics both inside and outside the camp.
Click here to read more.
Source: Christianity Today