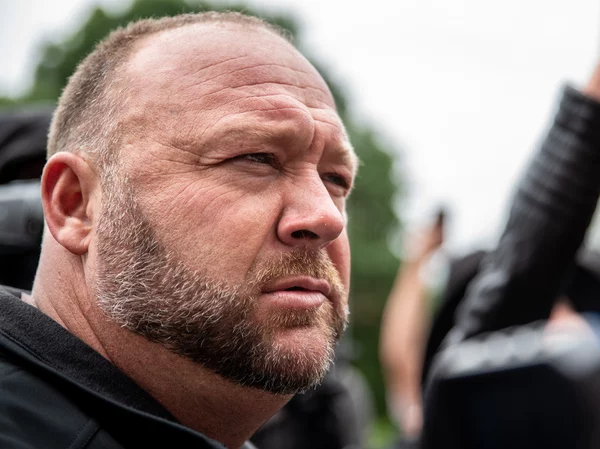 An Austin, Texas, jury today awarded the parents of a slain first-grader $4.1 million dollars for mental anguish caused by conspiracy broadcaster Alex Jones' falsehoods about the Sandy Hook school shooting.
The two-week trial became at times emotional as the parents confronted Jones for the first time in the courtroom.
"I am a mother, first and foremost, and I know that you're a father. And my son existed," said Scarlett Lewis, the mother of six-year-old Jesse Lewis, who was gunned down along with 25 other children and school staffers in 2012 at Sandy Hook Elementary School in Newtown, Conn.
"You're still on your show implying that I'm an actress, that I'm deep state," she continued, "and I don't understand. Truth is so vital to our world."
Jones claimed over and over again on InfoWars, his radio and internet platform, that the elementary school massacre was staged by the federal government as a pretext to crack down on guns.
"Sandy Hook is synthetic, completely fake with actors, in my view, manufactured," he said in 2015.
While the pugnacious conspiracy theorist has been booted off Twitter, Facebook, YouTube and other mainstream platforms for promoting hate speech and lies, Infowars is still broadcast on a hundred radio stations, and its website still draws millions of visitors a month.
Click here to read more.
SOURCE: NPR, John Burnett and Dustin Jones