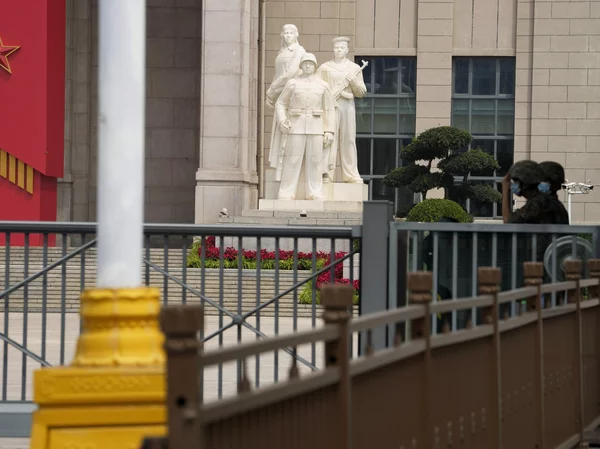 China has fired several waves of missiles over the Taiwan Strait, hitting targets in the waters that encircle the island of Taiwan after a visit from Speaker of the House Nancy Pelosi triggered a tense military standoff in the East Asia region.
Taiwan's Defense Ministry confirmed 11 Chinese Dongfeng type missiles were fired in Taiwan's direction between 1:56 p.m. to 4 p.m. Thursday afternoon, local time. Taiwan's armed forces said it was on high alert status, monitoring Chinese military activity in the region, and that the island's long-range radar had detected the incoming missiles.
"We condemn such irrational action that has jeopardized regional peace," Taiwan's Defense Ministry said in a statement.
Five of the missiles fired landed in waters around Taiwan that are part of the Exclusive Economic Zone that Japan oversees and claims economic rights over, risking drawing Japan, a U.S. ally, into the standoff.
"This is a grave issue that concerns our country's national security and the safety of the people," Japan's Defense Minister Nobuo Kishi said, per Kyodo News.
Japan has steadily taken a more assertive approach to national defense and security during the last two years, in large part due to China's threats to Taiwan.
"We have to protect Taiwan, as a democratic country," Yasuhide Nakayama, Japan's deputy defense minister, said at a conference in June 2021.
Click here to read more.
SOURCE: NPR, Emily Feng