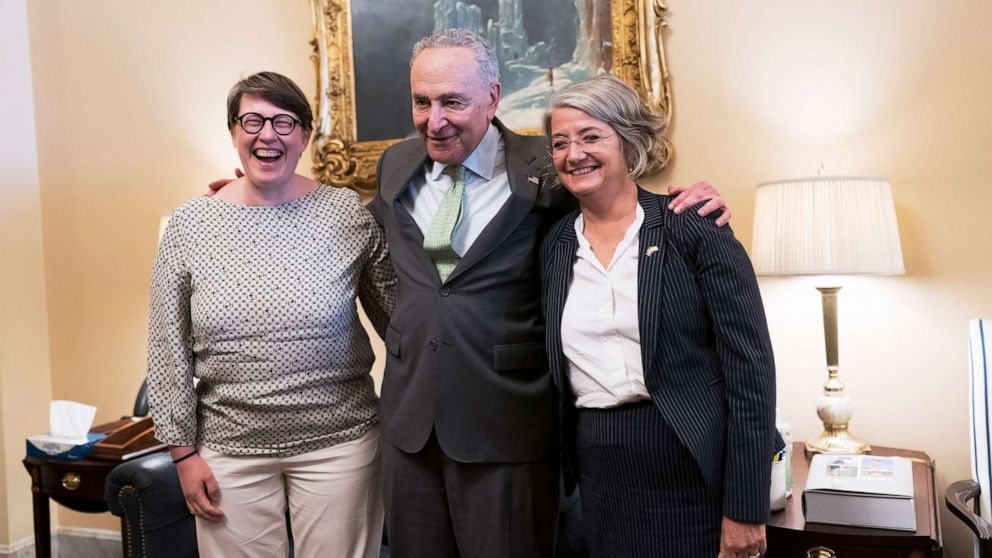 The U.S. Senate approved a resolution Wednesday evening to support Finland and Sweden in joining NATO — a crucial step in the quest of the two countries to join the 30-member alliance.
The Senate voted 95-1, with Missouri Republican Sen. Josh Hawley voting no and Sen. Rand Paul, R-Ky., voting "present."
The vote comes several weeks after the Senate Foreign Relations Committee approved admitting Finland and Sweden into NATO. Lawmakers were working to approve the matter before their August break.
Finland and Sweden announced their decision to formally join NATO within days of each other in May, ending long-held positions of neutrality in the wake of the Russian invasion of Ukraine. They simultaneously submitted their applications on May 18.
All 30 NATO members must ratify the accession of the two countries. Seven countries remain.
Click here to read more.
SOURCE: ABC News, Trish Turner and Allison Pecorin