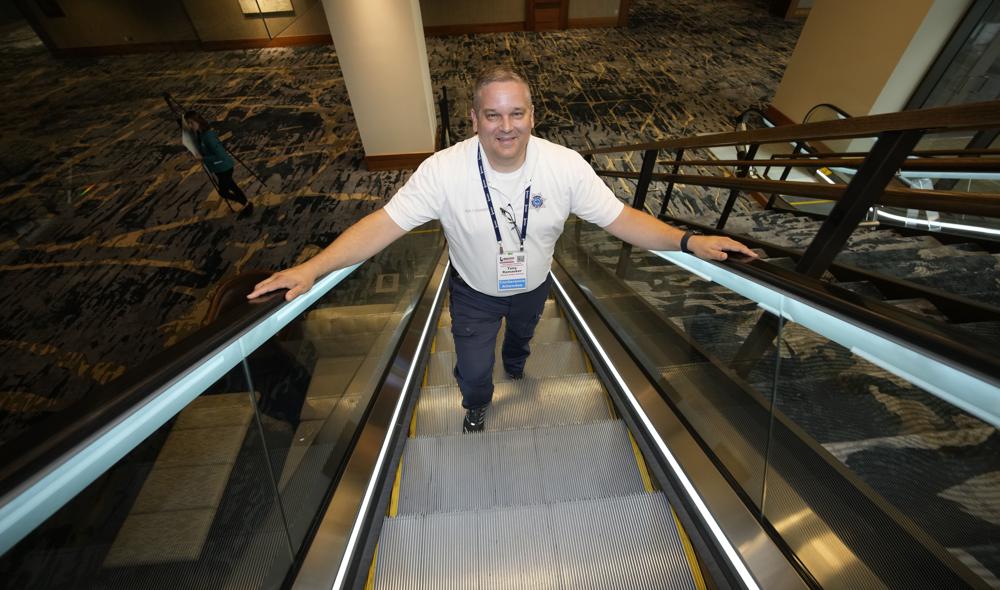 Tony Ramaeker averages around 14,000 steps a day as he walks around the Nebraska high school where he is assigned to work as a sheriff's deputy, greeting students arriving in the morning, wandering the hallways to talk to them and watching out for those who might be eating alone in the cafeteria.
The former Marine and longtime youth pastor keeps his office in suburban Omaha stocked with treats such as Little Debbie snacks and Pop-Tarts because eating helps kids in crisis calm down and talk.
But in the back of his mind, a thought always looms: What would he do if a gunman attacked the school?
The latest reminder of that danger came in May when 19 children and two teachers were killed in a fourth-grade classroom in Uvalde, Texas. The fear that the next shooting could happen in their hallways hangs over school resource officers across the United States, exacerbating an already difficult job: They're called on to be battle-ready officers whom parents and students can trust to protect them.
_____
Source: Associated Press, COLLEEN SLEVIN
To read more, click here: https://apnews.com/article/shootings-texas-education-race-and-ethnicity-nebraska-6e1a152bc525a9bed1f8978d82fe8b21