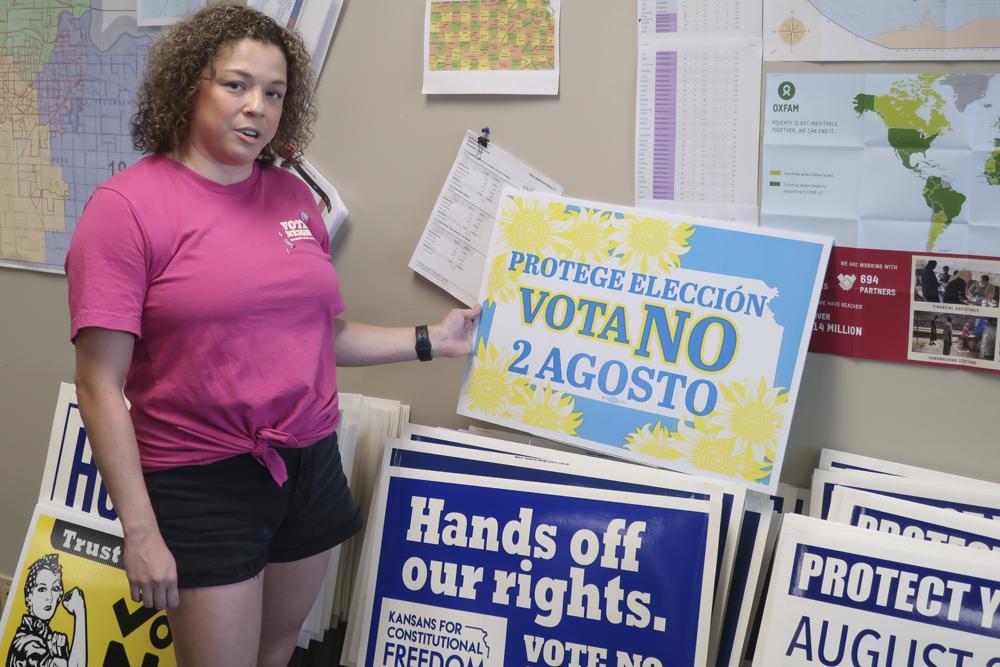 Kansas on Tuesday will hold the nation's first test of voter feelings about the recent Supreme Court decision overturning Roe v. Wade, with people throughout the state deciding whether to allow their conservative Legislature to further restrict or ban abortion.
The referendum on the proposed anti-abortion amendment to the Kansas Constitution is being closely watched as a barometer of liberal and moderate voters' anger over the June ruling overturning the nationwide right to abortion. But the outcome might not reflect broader sentiments about the issue in the country as a whole, given how conservative Kansas is and how twice as many Republicans as Democrats have voted in its August primaries over the past decade.
Supporters of the measure wouldn't say before the vote whether they intend to pursue a ban if it passes, but they've spent decades pushing for new restrictions on a nearly annual basis and many other states in the Midwest and South have banned abortion in recent weeks. By not stating their position, they were seeking to win over voters who favored some restrictions but not an outright ban.
_____
Source: Associated Press, JOHN HANNA and MARGARET STAFFORD
To read more, click here: https://apnews.com/article/2022-primary-elections-kansas-abortion-b6d62a852c2ce4617f2c03589fbb523e