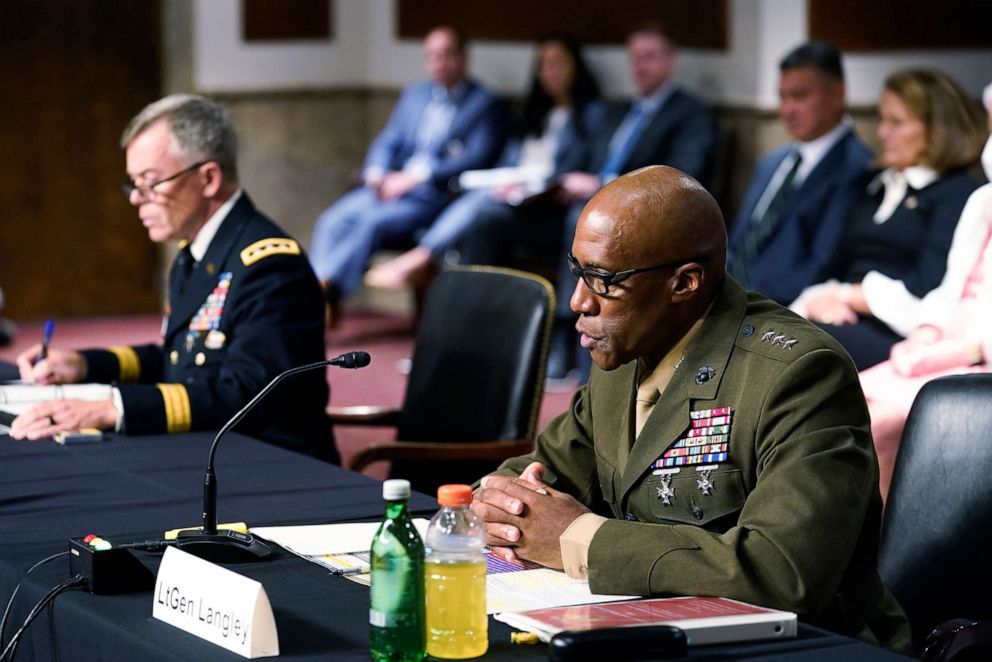 Lt. Gen. Michael E. Langley was confirmed by the Senate on Monday as a four-star general, making history as the first Black Marine to attain that rank.
The Senate's confirmation came after President Joe Biden nominated Langley in June to lead the U.S. Africa Command, responsible for military operations in Africa.
Born in Shreveport, Louisiana, Langley said at his July 21 confirmation hearing that his father, retired U.S. Air Force Master Sgt. Willie C. Langley, served in the military for 25 years, while his stepmother, Ola Langley, served the U.S. Post Office.
Langley has served for 37 years, including as the deputy commanding general of the II Marine Expeditionary Force, deputy commanding general of the Fleet Marine Force, and as the commanding general of the Marine Forces Europe and Africa. In November 2021, he assumed the duties of commanding general, Fleet Marine Force, Atlantic, and commander, Marine Forces Command and Marine Forces Northern Command.
"It is a great honor to be the president's nominee to lead USAFRICOM. I am grateful to the trust and confidence extended by him, the secretary of defense, the chairman of the Joint Chiefs of Staff, and the commandant of the Marine Corps," Langley said in the July Senate Armed Services Committee hearing.
Click here to read more.
SOURCE: ABC News, Kendall Ross