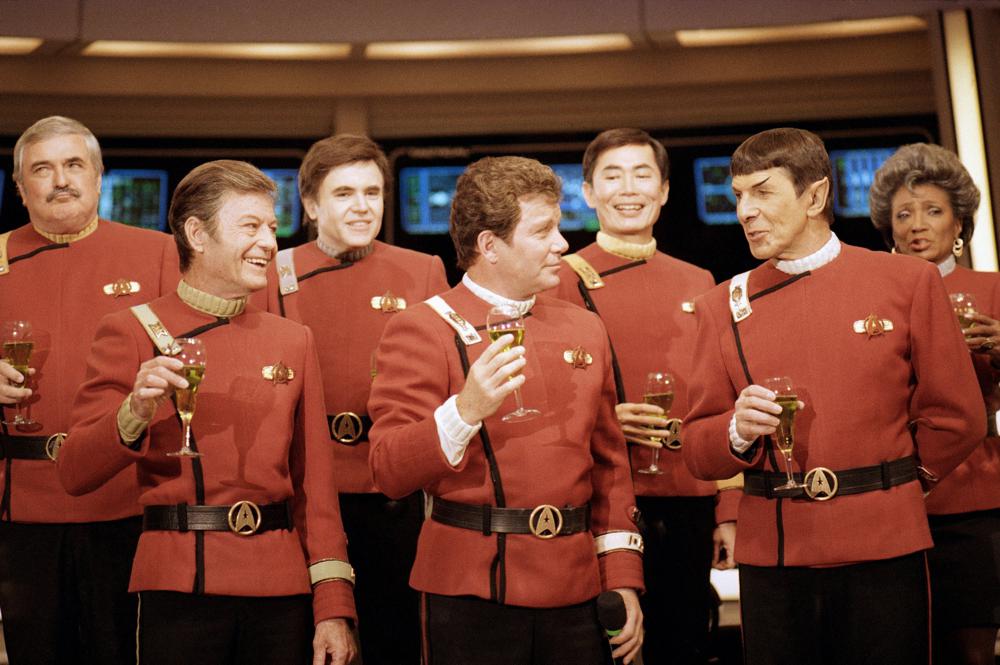 Trailblazer was a word used by many to mourn the passing of actor Nichelle Nichols, who died Saturday at age 89. Nichols broke barriers for Black women in Hollywood when she played communications officer Lt. Uhura on the original "Star Trek" television series, and paved the way not just for future television actors of color but astronauts as well.
Tributes from fellow actors poured in on social media Sunday. Her "Star Trek" co-star George Takei said he would have more to say soon but that his heart is heavy. Celia Rose Gooding, who plays Uhura on the current "Star Trek" wrote that, "She made room for so many of us.
___
"I am so sorry to hear about the passing of Nichelle. She was a beautiful woman & played an admirable character that did so much for redefining social issues both here in the US & throughout the world. I will certainly miss her. Sending my love and condolences to her family." — William Shatner, "Star Trek" co-star, via Twitter.
_____
Source: Associated Press
To read more, click here: https://apnews.com/article/entertainment-social-media-race-and-ethnicity-096e29956e778fdcf084a67c11eeaf4e