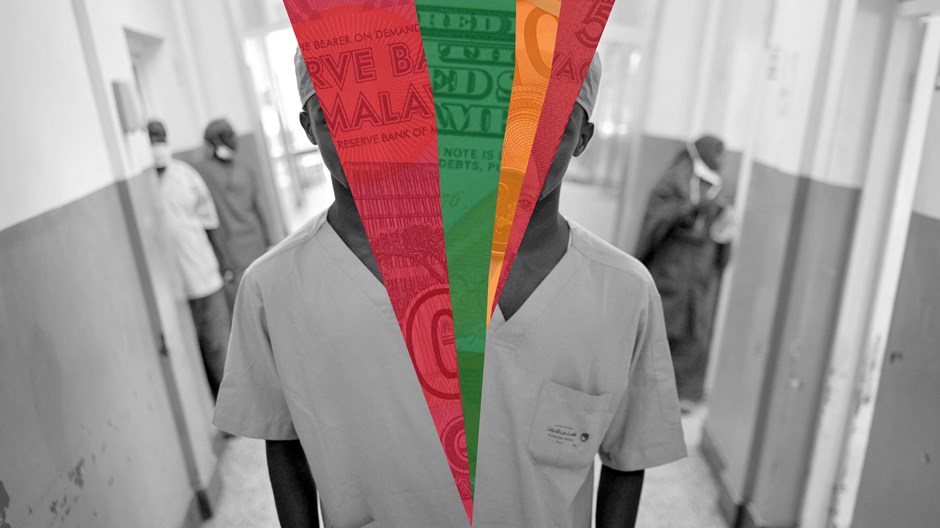 One day in March, Yowati Nthenga, the head of accounting at Nkhoma Mission Hospital, was sitting at his desk wondering where he would get the money to pay the hospital's roughly 400 employees the overtime and bonus pay they were owed. He had paid salaries, fortunately, but staff counted on that additional "allowance," and it should have gone out already.
Nthenga's office is near the gate of the rural, 250-bed hospital, which serves a region of about 460,000 people in central Malawi. On that day, patients arrived on motorbike, on foot, and in minibuses: women in labor, older men with hypertension, a boy with kidney damage. The hospital took care of them, and then Nthenga and the other administrators had to figure out how to pay for it. If patients can't afford the hospital's subsidized fees—a consultation costs about 90 cents—Nkhoma's staff work out a doable amount or find some charitable program to cover the cost. Their policy is to not refuse anyone treatment. But eventually, the care must be paid for somehow.
The hospital is run by the Church of Central Africa Presbyterian, a Malawian denomination. Since it is the only hospital serving Nkhoma's rural district, the Malawian government helps fund staff salaries. But the county's health care system relies heavily on foreign funding, as does the mission hospital. And Nthenga has been watching those foreign donations trend downward.
This is happening in mission hospitals across Africa serving rural, poor populations. Giving from Western churches and organizations has declined, while the need for medical care is increasing with population growth. The pandemic worsened that trend, administrators at mission hospitals say, when churches in the United States turned inward to their own needs and the needs of their immediate communities.
As the medical missions world celebrates that mission hospitals are increasingly run by African churches, African doctors, and African administrators, many of those hospitals face a paradox: Weaning them off foreign physicians has long been the dream, but achieving that dream sometimes means losing foreign money.
Click here to read more.
Source: Christianity Today