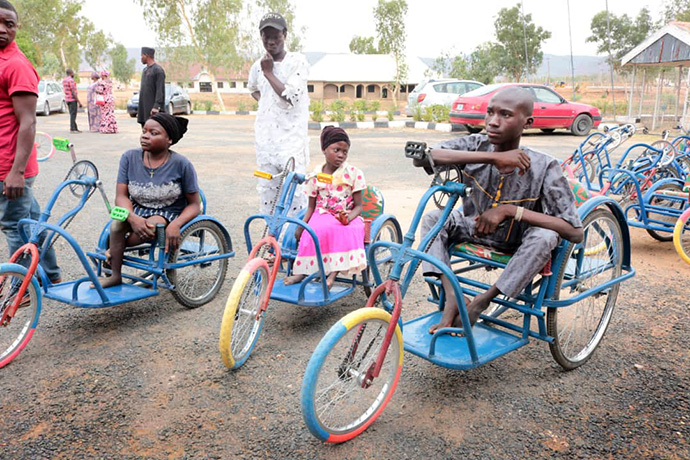 A partnership between the United Methodist Southern Nigeria Conference and the Beautiful Gate Handicap Center recently improved the lives of people with mobility issues.
Fifty tricycles were donated through the conference's ministries with the disabled.
Without the bikes, people who cannot use their legs get around by dragging themselves on the ground or crawling on their knees. The tricycles allow riders to put their hands on the pedals to move the wheels.
During the commissioning service, Nigeria Area Bishop John Wesley Yohanna read Acts 3:1-9, using the scenario between Peter and the beggar at the Beautiful Gate of the temple. The man, who was unable to walk, expected to receive alms, but Peter told him, "I have no silver or gold, but what I have I give you; in the name of Jesus Christ of Nazareth, stand up and walk."
The man got up and entered the temple with Peter and John "walking and leaping and praising God."
The bishop encouraged the congregation to have hope and to be thankful to God.
Click here to read more.
Source: United Methodist News