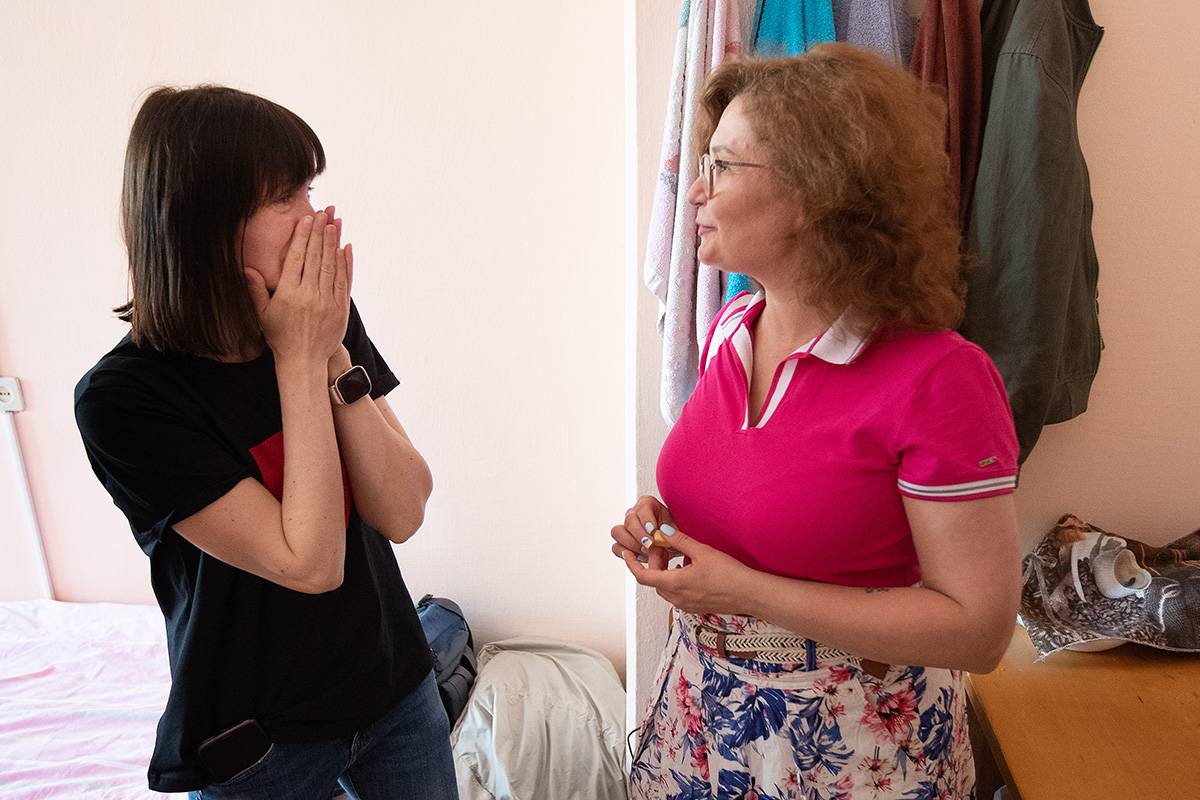 Oksana's hands shake as she scrolls through her phone, looking for the photo. It's an image familiar to the world by now: the ruined facade of a bombed building. This particular building is in Kharkiv.
She points to an empty space a few floors from the top, saying, "We just bought this apartment. My home is destroyed."
Now, Oksana lives with about 40 others in a Soviet-era building that once housed a newspaper and book publisher, converted to a hostel operated by several religious organizations for Ukrainians displaced by the war. The United Methodist Church in Ukraine has living quarters on two floors and a clothes closet on the ground floor.
Uzhhorod, where the hostel is located, is a town in western Ukraine near the Hungarian and Slovakian borders. It has not seen any fighting since Russia invaded the country, making it a safe haven for people fleeing areas of conflict. Since the war began, the town's population has roughly doubled.
The Rev. Yulia Starodubets and her husband, the Rev. Oleg Starodubets, were serving The United Methodist Church in Kyiv when Russia invaded Ukraine. They are now working in western Ukraine to help evacuees.
Click here to read more.
Source: United Methodist News