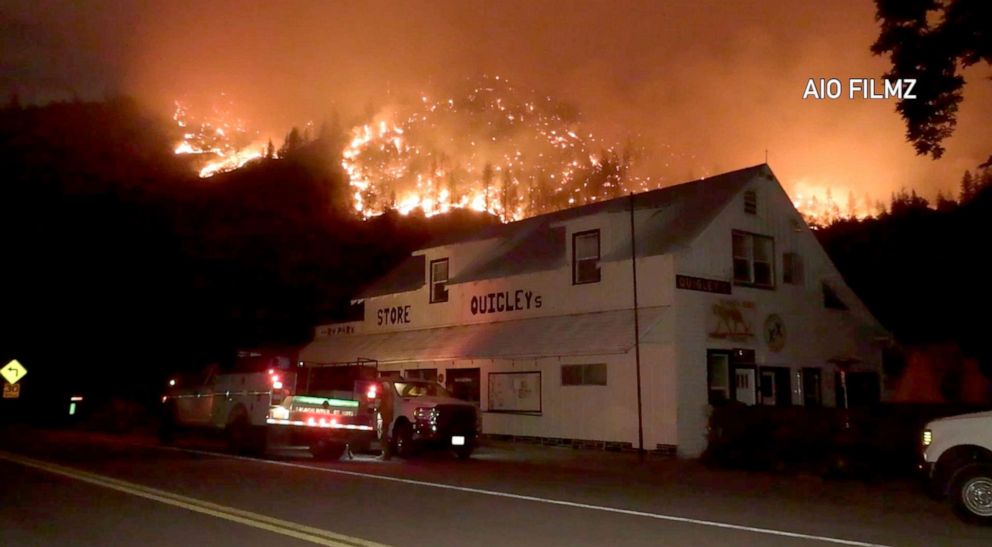 A fire burning out of control in a Northern California national forest and threatening a town of nearly 8,000 people has quickly become the largest wildland fire in the state this year, officials said.
The McKinney Fire in the Klamath National Forest in Siskiyou County, near the Oregon border, had burned 51,466 acres and was 0% contained as of Sunday morning, according to Cal Fire.
The fire started around 2:15 p.m. Friday in the Klamath National Forest and has caused the closure of Highway 98 in the area and the evacuation communities, including the partial evacuation of Yreka, California, officials said.
The blaze is burning through drought-dry tinderbox of high grass, brush and timber and its rapid spread has been fanned by gusty winds and numerous dry-lightning strikes, according to Cal Fire.
The Siskiyou County Sheriff's Office told ABC News Sunday afternoon that more than 100 structures have been destroyed, including the homes of several deputies who are continuing to work despite personally being under evacuation orders.
Click here to read more.
SOURCE: ABC News, Bill Hutchinson