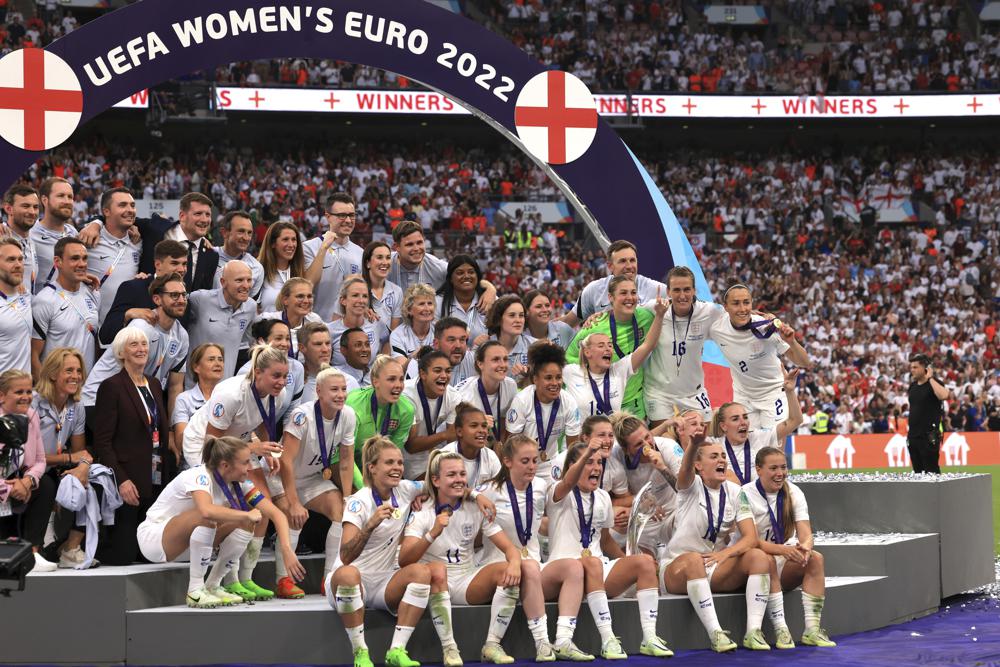 Just when it seemed England might again be weighed down by expectations and history, Chloe Kelly made the breakthrough.
Kelly's goal in the second half of extra time — the first time she had ever scored in a competitive international game — propelled England to its first major women's soccer title on Sunday, beating Germany 2-1.
By the time Kelly scored, England looked to be tiring, even with the boost of the home crowd, and struggling to deal with Germany's fresh substitute players. The game had finished 1-1 after 90 minutes at Wembley Stadium with Lina Magull for Germany canceling out Ella Toone's goal for England.
Then Kelly prodded in a loose ball at the second attempt in the 110th minute after Germany failed to clear a corner. Cue the celebrations, chants on Trafalgar Square, and congratulations from the queen.
_____
Source: Associated Press
To read more, click here: https://apnews.com/article/euro2022-england-defeats-germany-65373d94980a0d489743ef379702cee8