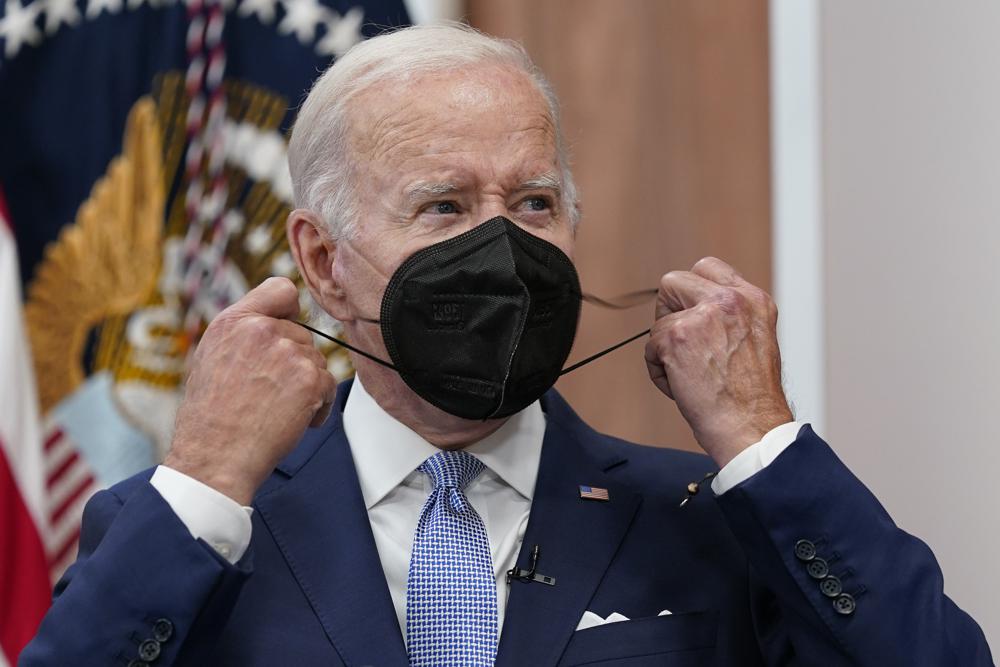 President Joe Biden tested positive for COVID-19 again Saturday, slightly more than three days after he was cleared to exit coronavirus isolation, the White House said, in a rare case of "rebound" following treatment with an anti-viral drug.
White House physician Dr. Kevin O'Connor said in a letter that Biden "has experienced no reemergence of symptoms, and continues to feel quite well."
In accordance with Centers for Disease Control and Prevention guidelines, Biden will reenter isolation for at least five full days. The agency says most rebound cases remain mild and that severe disease during that period has not been reported.
Word of Biden's positive test came — he had been negative Friday morning — just two hours after the White House announced a presidential visit to Michigan this coming Tuesday to highlight the passage of a bill to promote domestic high-tech manufacturing. Biden had also been scheduled to visit his home in Wilmington, Delaware, on Sunday morning, where first lady Jill Biden has been staying while the president was positive. Both trips have been canceled as Biden has returned to isolation.
_____
Source: Associated Press, ZEKE MILLER
To read more, click here: https://apnews.com/article/biden-covid-health-government-and-politics-6ffc64aa1d8d67b074dd8beb67d7cf6f