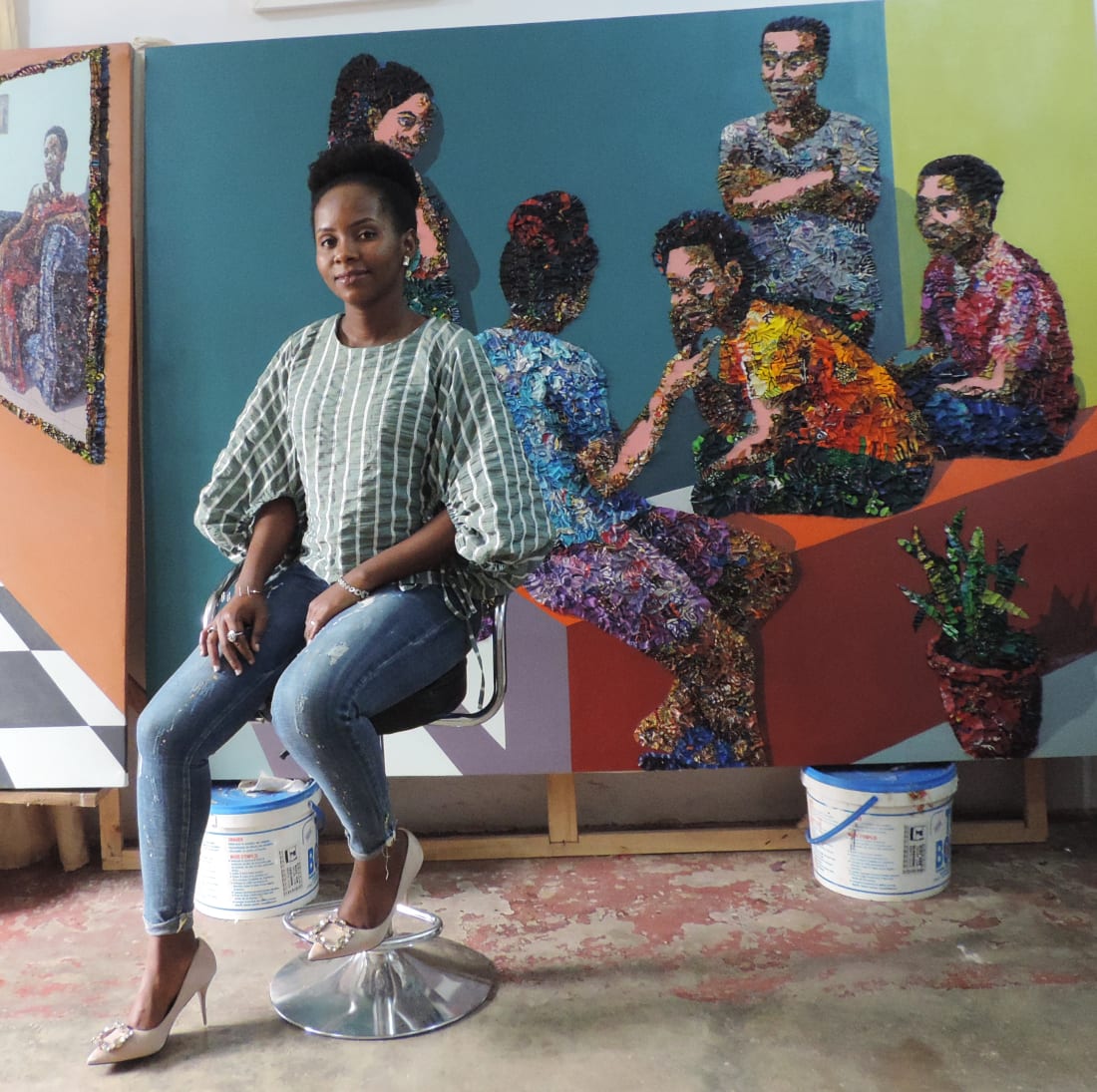 Only 10 countries in the world have a bigger gender gap than Nigeria when it comes to education, with around 70% of boys in the country attending primary school, compared to only 58% of girls.
It's just one of the issues that Nigerian artist Marcellina Akpojotor addresses in her work.
She has exhibited around the world and gained international recognition for her family portraits that combine acrylics with scraps of Ankara fabric. But behind their dynamic patterns, Akpojotor's works tell a deeper story of family, femininity and female empowerment in contemporary African society.
"If she could be born again, she would ask to be educated"
Akpojotor, 33, presented a body of work at last year's Art Basel in Miami entitled "Ode to Beautiful Memories," which pays homage to her community in Lagos. Featuring eight pieces, the collection tells the story of her female family members across five generations, starting with her late great-grandmother Dede Eboheide Anare and ending with her six-year-old daughter.
Akpojotor's great-grandmother was a farmer who harvested cassava to sell at markets. Aspects of her life have been incorporated into Akpojotor's work, which traces education from her great-grandmother's era, when girls seldom went to school in Nigeria, until today.
"The work is taken from the stories my mother told me of her," Akpojotor said, explaining that these pieces use the red-brown color of the earth typical of the region her family came from.
Believing strongly that education is a source of empowerment for girls, Akpojotor wants her great-grandmother's story to spark conversations around female education in Nigeria.
Click here to read more.
SOURCE: CNN, Rochelle Beighton