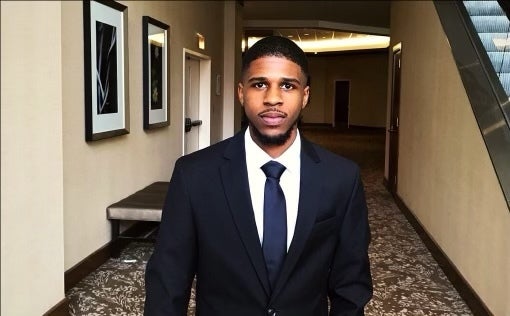 The Tennessee Bureau of Investigation has opened a probe into the brutal arrest of a Black man who was chased into a home, where a loved one recorded as he was beaten and shocked with a Taser after alleged traffic violations.
The video begins when officers follow a man into a home in the town of Oakland, Tennessee, about 40 miles east of Memphis. One Oakland Police Department officer is swinging a baton, while another has a gun drawn, the video shows.
A woman inside the home can be heard screaming: "Stop, stop, Brandon, Brandon, stop! Stop hitting him!"
WARNING: GRAPHIC CONTENT
The officers chase the man upstairs into a den and begin to shock him with a Taser.
"Why are you chasing and hitting him?" the woman asks. "He has no weapons." A woman can also be heard saying: "I need to call my mom. I need to call his mom."
After a third law enforcement officer arrives, all three try to detain the man in a room. When he exits the room, his face is bloodied.
Officers tried to pull over Brandon Calloway, 25, after he drove through a stop sign, according to a police affidavit.
Click here to read more.
SOURCE: NBC News, Elisha Fieldstadt