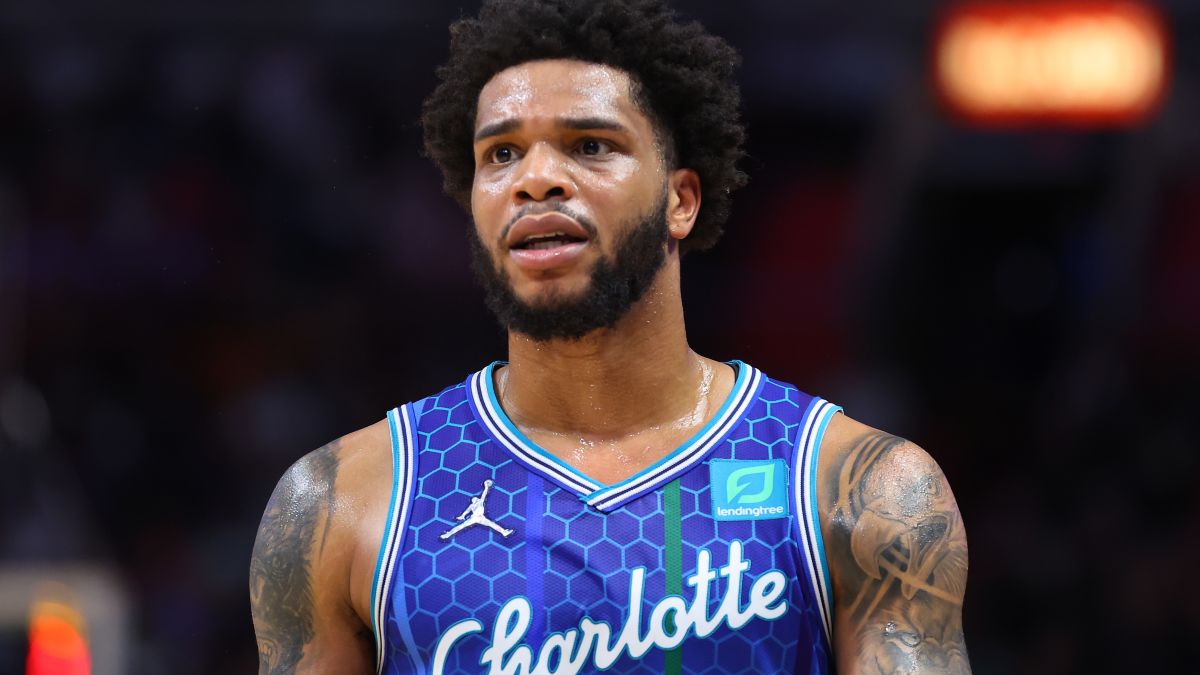 Warning: Article contains graphic allegations of domestic violence.
Los Angeles County District Attorney George Gascon has announced charges against NBA forward Miles Bridges, who was previously arrested for felony domestic violence June 29 after an alleged physical altercation with his wife, Mychelle Johnson.
Specifically, Bridges has been charged with "one felony count of injuring a child's parent and two felony counts of child abuse under circumstances or conditions likely to cause great bodily injury or death," per Gascon's statement. He was released on $130,000 bond after his arrest.
"Domestic violence creates physical, mental and emotional trauma that has a lasting impact on survivors," Gascon said.
"Children who witness family violence are especially vulnerable and the impact on them is immeasurable. Mr. Bridges will be held accountable for his actions and our Bureau of Victim Services will support the survivors through this difficult process."
Johnson provided multiple images in a since-deleted Instagram post that showed bruises on her body as well as hospital paperwork that outlined injuries including a concussion, fracture of the nasal bone, rib contusion, neck muscle strain and bruises.
Click here to read more.
SOURCE: Bleacher Report, Paul Kasabian