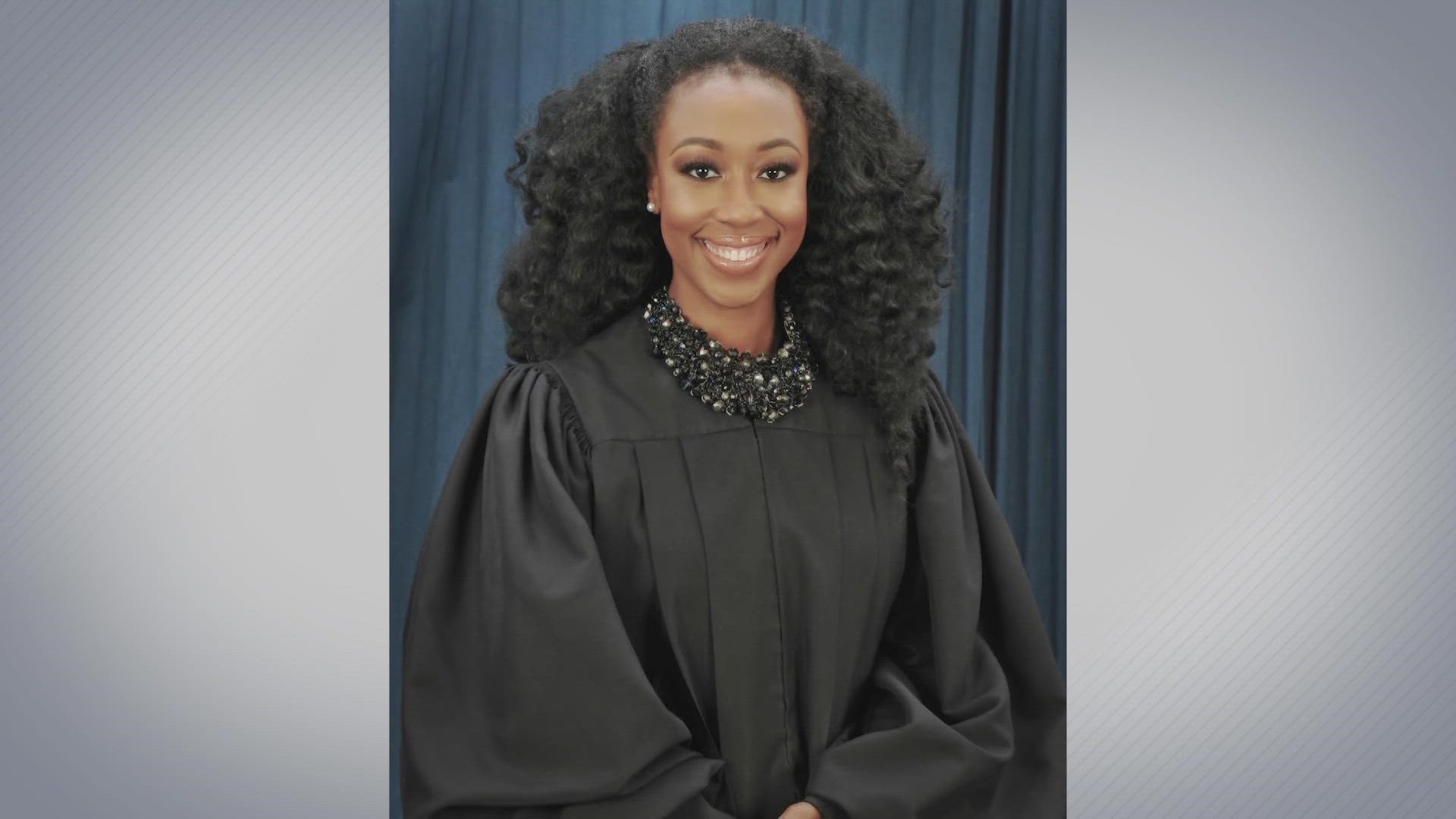 Aregional administrative judge granted multiple attorneys' requests to recuse Dallas County District Judge Amber Givens from their cases after they raised repeated claims of potential bias from the judge during a Friday afternoon hearing.
Judge Ray Wheless, presiding judge of the First Administrative Judicial Region in Texas, held the hearing over Zoom after lawyers representing dozens of defendants filed motions seeking to recuse Givens from their cases.
Just before the hearing, Givens, the presiding judge of the 282nd Judicial Court, already voluntarily recused herself from the majority of cases after 13 lawyers filed a combined 50 motions for her to do so.
"I have not heard of any judge facing that many recusals in their entire judicial careers, let alone at one time," said former district judge and current attorney Scott Becker with McCathern Shokouhi Evans Grinke. "It's unprecedented."
WFAA has reached out to Givens and the 282 Judicial District Court for comment, and is awaiting a response.
Mark Lassiter, one of the lawyers who was present in the Zoom meeting, represented 12 lawyers who filed the motions.
"In all of the motions to recuse — which are identical — we list all of the same issues regarding impartiality, her retaliatory nature, her requesting and suing DCDLA as an organization," Lassiter said.
Click here to read more.
Source: MSN