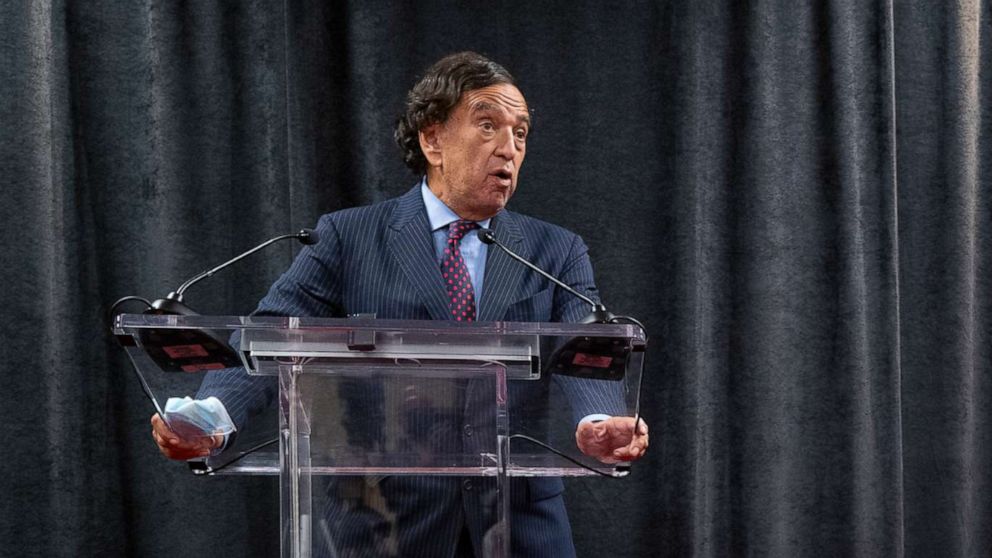 Former New Mexico Gov. Bill Richardson is planning to travel to Russia in the near future for talks aimed at finding a deal to free the detained WNBA star Brittney Griner, a source with knowledge of the proposed trip told ABC News.
Richardson, who also served as the U.S. ambassador to the United Nations and energy secretary in the Clinton administration, played a role in achieving a prisoner exchange in April that saw Russia release former U.S. Marine Trevor Reed after nearly two and a half years in captivity.
He is expected to go to Moscow in the next couple of weeks, according to the source, who requested anonymity because of the sensitivity of the issue.
Russia has repeatedly suggested it's interested in trading Griner for Russians held in U.S. prisons. The new trip appears aimed at seeing if a similar deal to the one that freed Reed could be produced for Griner.
Richardson's office did not confirm the potential visit, telling ABC News "we are unable to comment on this at the moment."
Click here to read more.
SOURCE: ABC News, Patrick Reevell