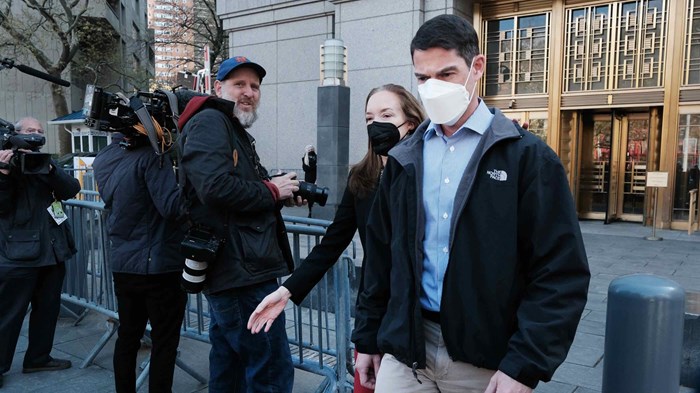 A former managing director at Archegos Capital–a family office at the center of one of Wall Street's biggest white collar crime cases in decades–has filed a lawsuit alleging fraudulent activity at the Grace and Mercy Foundation, the Christian nonprofit connected to the firm. In seeking millions in compensation, he claims the foundation's $800 million in assets includes funding diverted from Archegos's employees' compensation.
In April, federal prosecutors charged Archegos founder Bill Hwang, a billionaire outspoken about his Christian faith, with racketeering and "massive fraud." In 2021, banks lending to Archegos lost $10 billion, and the firm's collapse evaporated $100 billion from the stock market, according to prosecutors. Hwang is currently free on a $100 million bond and awaiting trial.
Brendan Sullivan, who started at Archegos in 2014 and resigned during its downfall in March 2021, is seeking millions in compensation he says he is owed. He says Archegos leadership forced employees to put their bonuses back into a fund at the firm, which he alleges Archegos then invested in stocks and transferred to Grace and Mercy. The foundation, he said, then sold the stocks and got the profits. That would protect appreciated stock from taxation and give Archegos a tax deduction for the donation.
"These share transfers to the foundation were all coming from the Archegos Fund, which included employee deferred compensation … which was done without the knowledge or consent of employees," the lawsuit says. The employee fund lost $500 million total, Sullivan says. Sullivan was owed $30 million in deferred compensation at the time of his resignation and has not received any of it, he said. He was one of Archegos' 27 full-time employees, according to the lawsuit, which is directed at the firm, its executives, and the foundation.
Bloomberg columnist Matt Levine noted tables within the lawsuit showed Sullivan had put only $3.8 million into the deferred compensation fund and that he had come up with the $30 million value based on Archegos' inflated profits in March 2021. A "combination of chutzpah and careful contract reading," Levine said about suing for $27 million in paper profits.
Sullivan—who was part of the Christian community in Manhattan and did a fellowship through Redeemer Presbyterian Church—alleges Hwang ran the fund like a "cult" and used Christianity as a way to pressure employees to invest their earnings back into Archegos. He said questions about employees' faith were a part of performance reviews and that they were pressured to go to lunchtime Scripture readings at the foundation, which was in the same office.
Click here to read more.
Source: Christianity Today