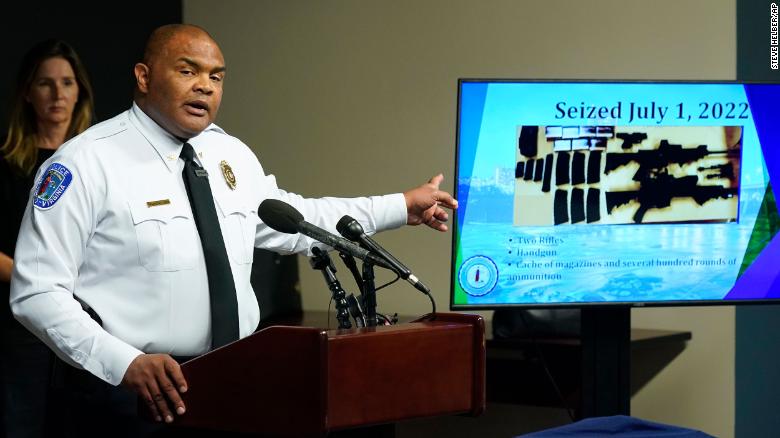 A tip from a "hero citizen" helped Virginia cops foil a planned mass shooting at a July 4 fireworks show in the state's capital, officials said Wednesday.
A tipster overheard a phone call outlining a plot hatched by two would-be gunmen to open fire at Dogwood Dell Amphitheater during an annual Independence Day celebration in Richmond, police Chief Gerald Smith claimed at a news conference.
The person called Richmond Police Department on Friday, leading to the eventual arrest of two Guatemalan men in the country illegally, Smith said.
The shooting would have been on the same day that a 21-year-old gunman Robert E. "Bobby" Crimo III opened fire at a July 4 parade outside of Chicago, killing seven and sparking mass panic.
"The success of this particular investigation can only be juxtaposed against the horrors in which the rest of the country has seen," Smith told reporters. "There is no telling how many lives … this hero citizen saved from one phone call."
Click here to read more.
SOURCE: New York Post, Mark Lungariello