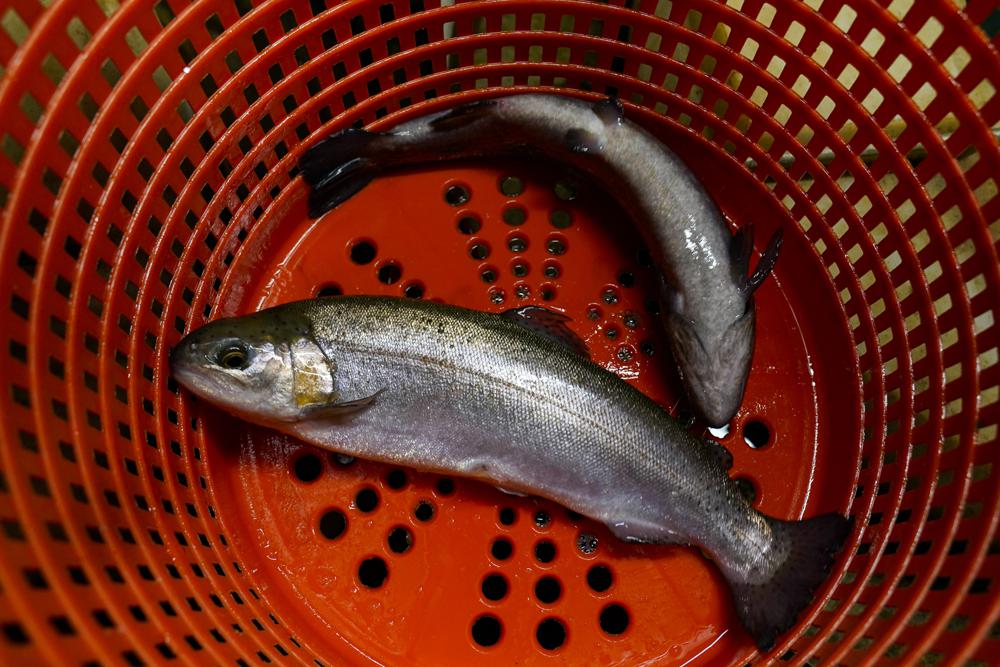 When drastic increases in food costs spurred by the COVID-19 pandemic left Andrew Caplinger struggling to find fresh catfish for his restaurants, he decided to try "an experimental" solution — growing his own.
In the coming months, the Indianapolis restaurant chain Caplinger's Fresh Catch Seafood will begin sourcing its second most popular menu item from fish ponds at his 28-acre farm in southern Indiana. The goal is to produce up to half of the 800 to 1,000 pounds of catfish fillets served at the restaurants each week.
"I've never done anything like this — I've sold dead fish my whole entire life," he said. "It's tough, and it might be risky. But assuming things go well and these fish grow like they should, we won't have to look at raising our store prices again for some time."
It's a move that could increase local appetite for fish, Caplinger said. But even with fish and seafood consumption on the rise in the U.S., the number of Midwest aquaculture farms is declining, and many fish producers say they face challenges getting their produce to consumers in the region.
Source: Associated Press, Casey Smith