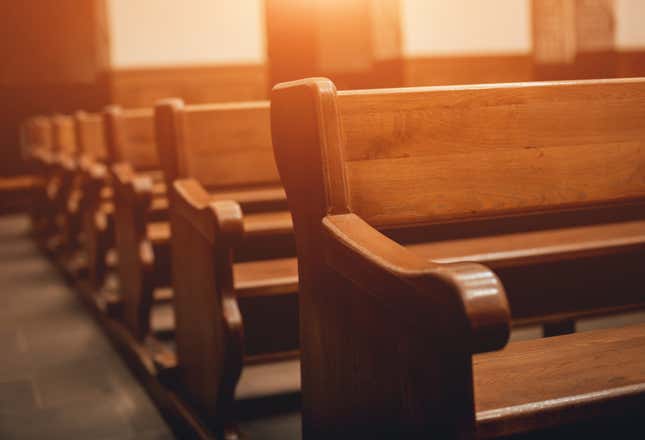 A woman went to social media alleging a member of First Baptist Church Forrest City in Arkansas had turned her and her family away because they were Black. According to the woman, a church member referred to her family as "coloreds."
If this is true, then there are more places in the country than we realize that are still stuck in the 1950s.
Donna Mac went to Facebook to detail the alleged encounter. Per her account, one member stopped her and her family at the steps to ask, "Well what you want to come in for?" Mac answered that she was there for church and the member told her to come back when service starts at 11 a.m.
Meanwhile, Mac said there were people already allowed inside.
More from Donna Mac's post:
After speaking with the 2nd member (older white lady) I stated, "Is everyone not welcome here?" She stated, "We've had COLOREDS here before." I asked, "What do you mean Coloreds? Do you mean Black people?" Her response, "No COLOREDS! When I was growing up we always called them COLOREDS!" We just looked at her and left!
My feelings are so hurt!
Click here to read more.
SOURCE: The Root, Kalyn Womack