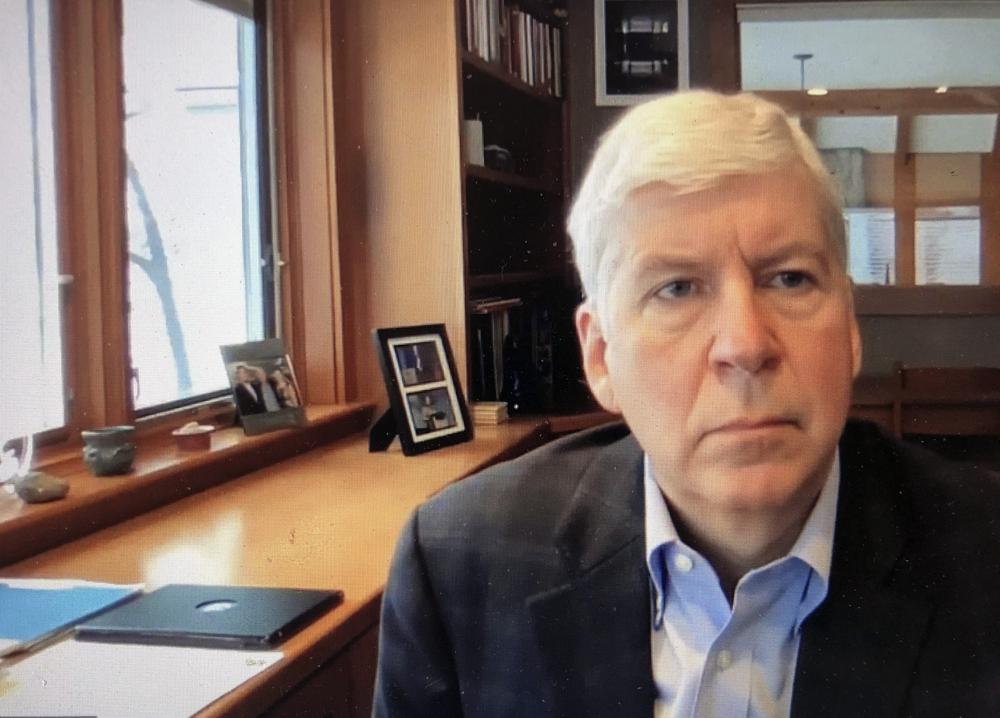 The Michigan Supreme Court on Tuesday cleared charges against former Gov. Rick Snyder (R) in the Flint water probe, ruling that the lower court judge lacked the legal authority to issue the indictments.
Driving the news: "[State laws] authorize a judge to investigate, subpoena witnesses and issue arrest warrants," the Supreme Court said. "But they do not authorize the judge to issue indictments."
Tuesday's ruling also clears Snyder's health director and seven other people of charges in connection with the investigation into the water crisis.
The state's Supreme Court also said that in the case of a one-judge grand jury — as in the Flint water probe — "the accused is entitled to a preliminary examination before being brought to trial."
Click here to read more.
SOURCE: Axios, Erin Doherty