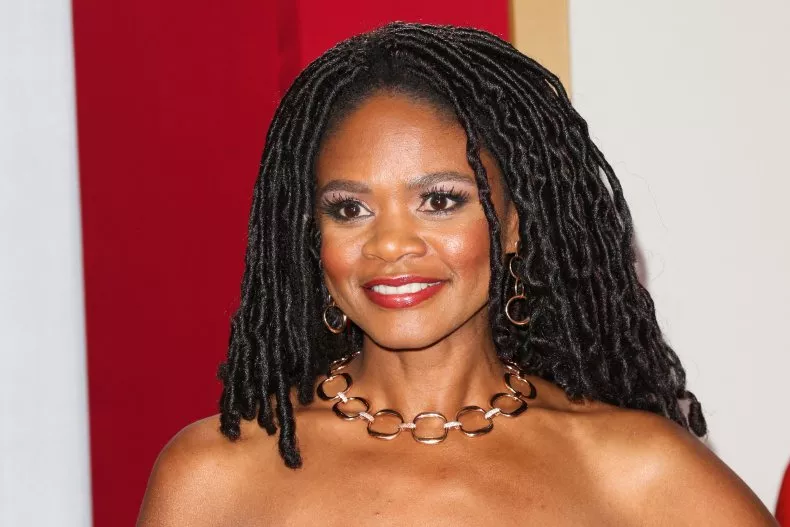 Actress Kimberly Elise expressed her praise for the Supreme Court's overturning of Roe v. Wade, drawing criticism from fans on social media.
On Friday, the Supreme Court voted to strike down Roe v. Wade, a nearly 50-year-old ruling that protected a pregnant woman's right to choose to have an abortion. The ruling brought forth a weekend of protests and outrage from abortion rights activists.
However, on Tuesday, one actress showed her public support for the overturning. Kimberly Elise, known for her roles in Tyler Perry's Diary of a Mad Black Woman and The Manchurian Candidate, posted an animation on Instagram depicting a baby and quoting Psalm 139:13–14. In the caption, Elise wrote, "Millions of babies will be saved from death by abortion due to the overturning of Roe V. Wade. Hallelujah!"
Her post was met with mixed reactions from fans online. One user on Twitter mentioned the disparity in pregnancy-related deaths for Black and white women, writing, "Kimberly Elise celebrates abortion being overturned in a country with a terrible mortality rate for Pregnant black women. I'll add that even if the mortality rate wasn't terrible I'm still pro-choice. But it's kind of even more ghoulish and foolish to celebrate considering that."
Another user brought up the plot line for the 2010 film, For Colored Girls, in which Elise starred alongside Kerry Washington, Whoopi Goldberg and Janet Jackson, where abortion was a topic. The Twitter user wrote, "Kimberly Elise was literally in For Colored Girls.. need I remind her of the abortion plot point???"
Others, however, argued that the 55-year-old actress, who has always been vocal about her religious beliefs on social media, was allowed to express her opinions.
"Kimberly Elise has an opinion & view that's unique to her…Some people will agree & others will disagree, we don't have the same views on anything. But let's not act like y'all ain't gonna watch Diary of a mad black woman moment it comes on tv again," writer J.C. tweeted.
Another user wrote, "Y'all be quick to cancel celebrities that doesn't share the same OPINIONS as the masses. Kimberly Elise is entitled to feel how she feels about abortions."
Click here to read more.
Source: Newsweek