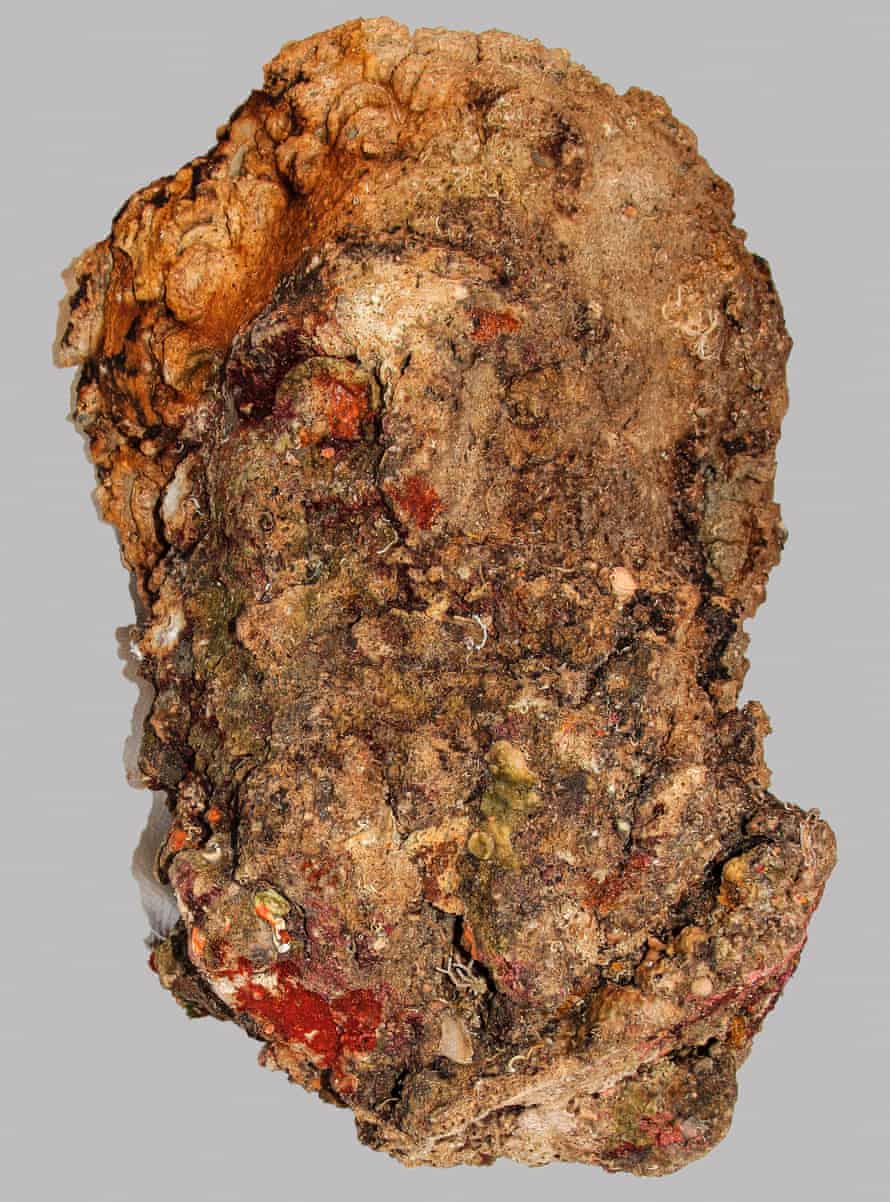 A marble statue of Hercules in Athens' National Archaeological Museum is missing one notable component: its head. Now, divers exploring the 2,000-year-old Antikythera shipwreck may have recovered it.
"In 1900, [sponge divers] pulled out the statue of Hercules and now in all probability we've found its head," Lorenz Baumer, a University of Geneva archaeologist who is directing the excavations, tells the Guardian's Helena Smith. "It's a most impressive marble piece. It is twice lifesize, has a big beard, a very particular face and short hair. There is no doubt it is Hercules."
Divers uncovered the head this summer, according to a statement from "Return to Antikythera," a project dedicated to researching the site. The wreck dates to around 60 B.C.E., and it was first discovered off the coast of the Greek island Antikythera by a group of sponge divers in 1900. The site has revealed multiple bronze and marble statues, human remains and—perhaps most famously—the Antikythera Mechanism, which some call the first computer.
But since then, only a handful of researchers have investigated the wreck. Until the "Return to Antikythera" project began studying it in 2012, the last expedition was in the mid-1970s under the watch of explorer Jacques-Yves Cousteau.
These latest excavations involved relocating natural boulders—each weighing up to 8.5 tons—that had covered parts of the shipwreck, per the statement. In addition to the marble head, divers also discovered parts of the base of a marble statue, pieces of the ship's equipment (including components of the anchor) and two human teeth.
Click here to read more.
SOURCE: Smithsonian Mag, Elizabeth Djinis