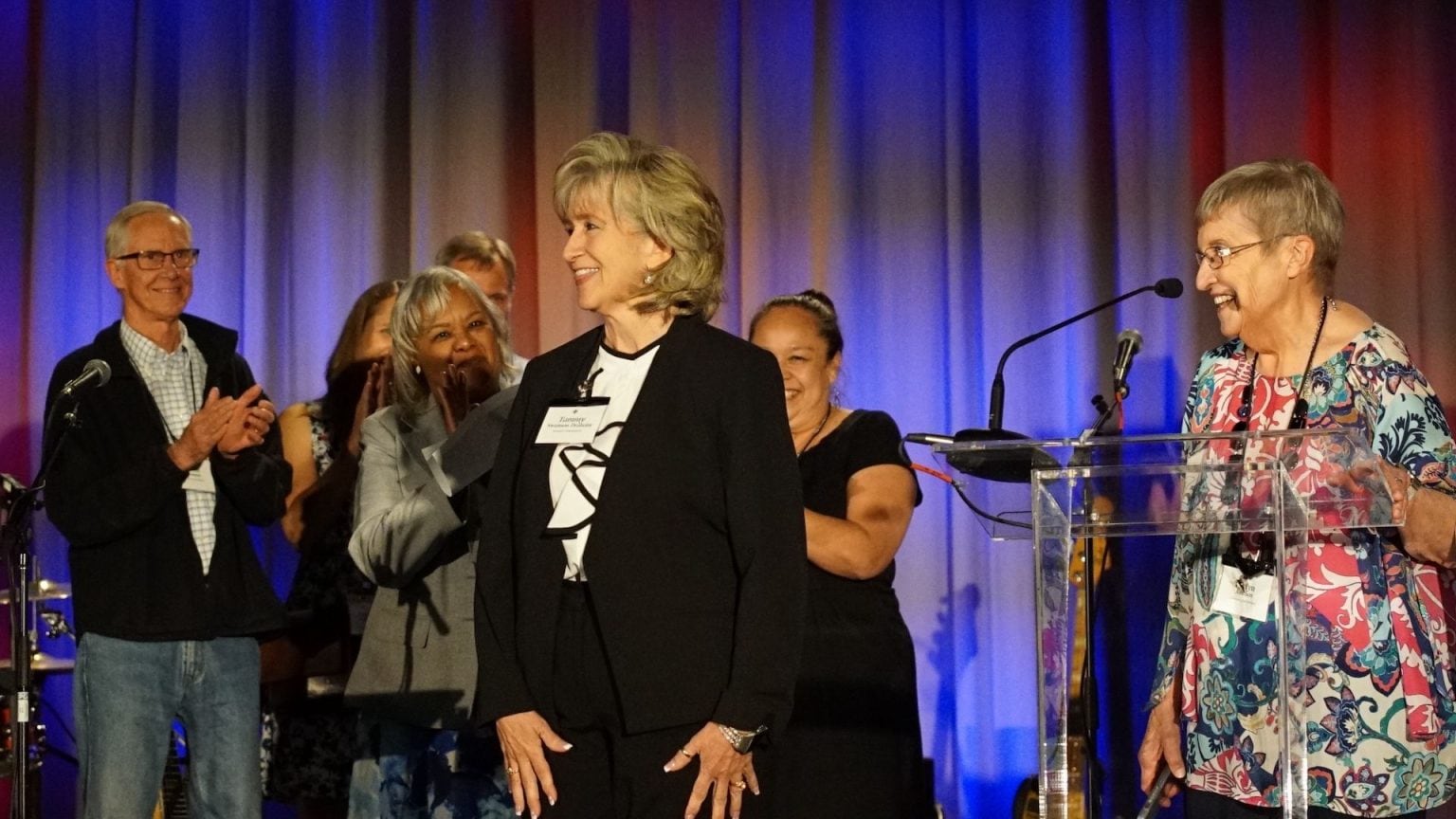 In a historic election today, Rev. Tammy Swanson-Draheim was elected president of the Evangelical Covenant Church by delegates to the 136th Annual Meeting in Kansas City, Missouri. Voted in by an overwhelming 20-1 margin, Swanson-Draheim is the first woman to hold the position in the denomination's history.
After a lengthy standing ovation following the vote, Evelyn Johnson, longtime Covenant leader and former superintendent of the Pacific Southwest Conference, punctuated the occasion on behalf of the various influential Covenant women flanking Rev. Swanson-Draheim onstage: "It's real! You are the president!" exclaimed Johnson.
"I love the Covenant Church, and I love the people of the Covenant Church," said Swanson-Draheim. "In God's economy, challenges are opportunities, and I declare that we have some opportunities."
Swanson-Draheim stated that her five values are to be rooted in Christ, fully grounded in the Scriptures, guided by the Holy Spirit, unapologetically focused on the church's mission, and loving people well.
She added in conclusion, "For the glory of God and the love of neighbor, may we do it together."
Click here to read more.
Source: Evangelical Covenant Church