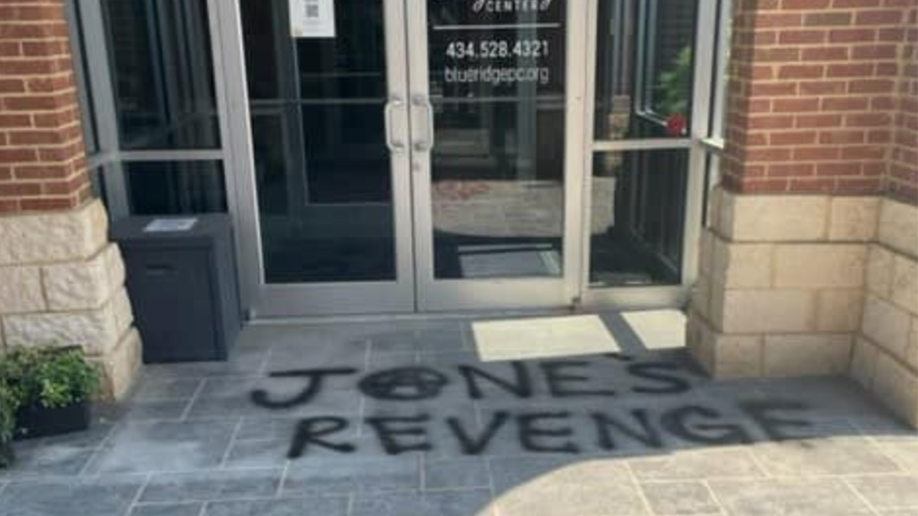 Vandals targeted a pro-life center in Lynchburg, Virginia, with threatening graffiti and broken windows following the U.S. Supreme Court voting to overturn Roe. V. Wade on Friday.
"If abortion ain't safe, you ain't safe," red graffiti states on an entrance area of the Blue Ridge Pregnancy Center, photos posted by local police show.
Lynchburg Police responded to the pregnancy center at about 10:40 a.m. on Saturday. Officers found "​​that the building had been spray painted with graffiti, and multiple windows had been broken out. Security camera footage shows four masked individuals committing the acts."
Police posted a still photo from the security footage, showing four individuals walking on a sidewalk with some of the suspects wearing hooded sweatshirts.
Authorities are asking the public to come forward with any information or tips on the matter. The case remains under investigation.
Republican Virginia Gov. Glenn Youngkin decried the vandalism on social media Saturday evening, describing it as "unacceptable."
Click here to read more.
Source: Fox News