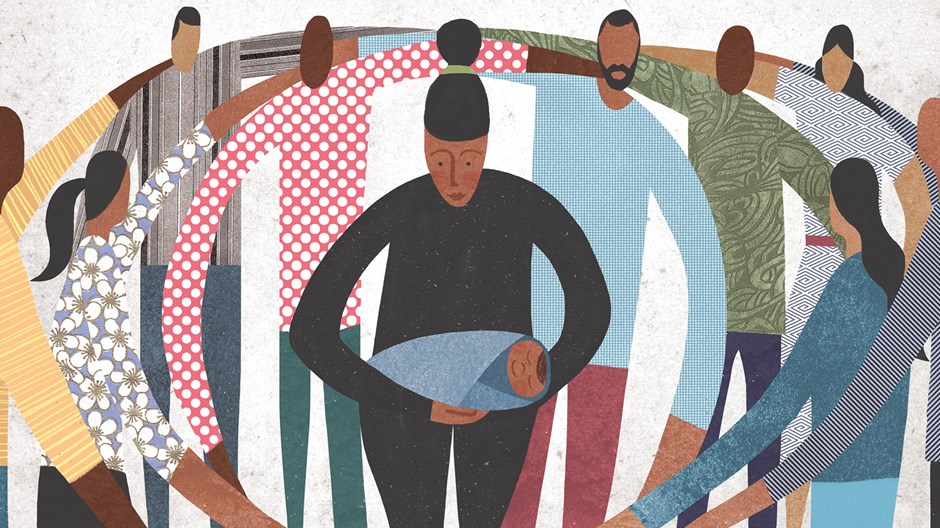 One of the best parts of attending Perimeter Church in north Atlanta was seeing the parking lot for young families. Industrial-sized vans pulled in each Sunday and poured forth children. These were not shuttles that gathered youngsters from local neighborhoods but single-family vans filled with children who had been adopted domestically and internationally, many with special needs.
Perimeter families have adopted over 100 children in the past 13 years, due in large measure to a ministry incubated in the church. Named for the declaration in Psalm 68:6 that God "sets the lonely in families," Promise686 has supported nearly 500 adoptions through grants and other assistance. The ministry supported the adoption of my daughter, whose congenital heart defect probably would have been fatal if she had been left in China's state orphanage system.
Ministries such as Promise686 will be critical now that the US Supreme Court has overturned Roe v. Wade. We celebrate the ruling in Dobbs v. Jackson. The sanctity and dignity of all human life remains the preeminent moral issue of our time, and five decades of calling evil good has distorted the moral vision of our culture. Overturning Roe is a testament to a long faithfulness, passed down from parents to children to grandchildren, to fight for the lives and dignity of people in all stages of development. It could be the most significant moral achievement of a generation.
But what will a faithful response to success look like? Overturning Roe sends abortion policy decisions back to the states, and many will prohibit or have prohibited abortion. In the words of Jedd Medefind, president of the Christian Alliance for Orphans, "Many children will be born that would have been previously aborted," and many to parents "that are strained and struggling."
Is adoption the answer? Probably not. It is, at best, only part of the answer.
Click here to read more.
Source: Christianity Today