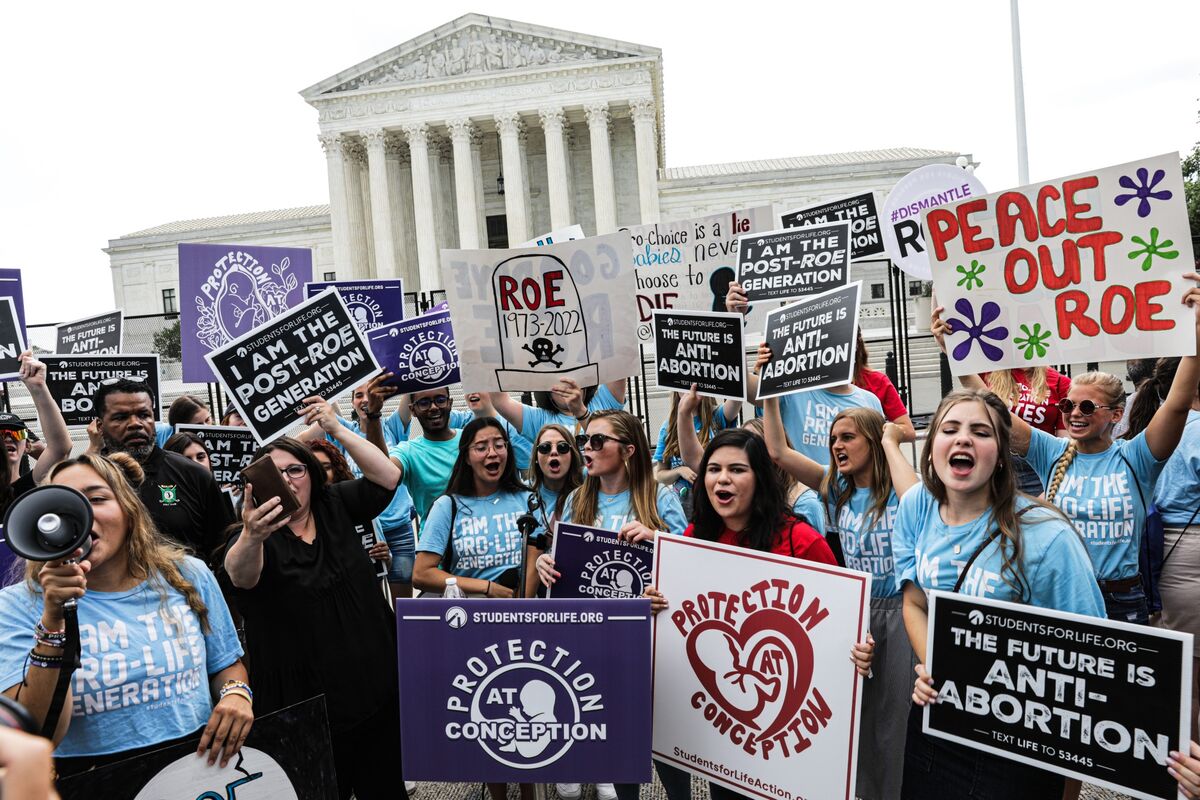 Droves of protesters are descending on the Supreme Court in the wake of a decision on a major abortion case. Justices overturned the landmark 1973 Roe v. Wade case in a decision released Friday, eliminating the constitutional right to abortion after 50 years.
Protesters for and against a federal right to abortion gathered outside the court within moments. Cheers erupted from anti-abortion rights demonstrators and some women were seen crying.
"We won't go back! We won't go back!" Pro-abortion-rights demonstrators chanted. "My body, my choice!"
https://nbcwashington.com/portableplayer/?CID=1:14:2106806&videoID=17539926_189&lvshell=undefined&origin=nbcwashington.com&fullWidth=y
About two miles from the Supreme Court, one protester said they scaled the Frederick Douglass Bridge to call on Congress to protect abortion access under federal law.
They flew a green banner from the top of one of the bridge's sweeping arches in Southwest D.C. — a city with some of the least restrictive abortion laws in the country.
Rep. Marjorie Taylor Greene, the Republican congresswoman from Georgia, waded into the crowd of demonstrators. She told reporters that the decision is a "blessing" and an "answered prayer," NBC News reported.
One pro-abortion-rights demonstrator wearing an American flag mask, bandana and scarf said she saw Greene and got pushed away by bodyguards.
"I was screaming at her to stop being racist," the woman said. "Look at what the Supreme Court has done. They are ruling in favor of the Republicans. That's what it is."
"This is going to affect the Hispanic community, the African-American community, because women, we are more vulnerable. We don't have insurance," she continued.
"For 50 years, one-third of my generation has been slaughtered due to the violence of abortion," another protester said. "Well, the survivors have risen up and we will not stand for the dismemberment, and poisoning, subjugation of the most at-risk among us any longer."
Click here to read more.
Source: NBC Washington