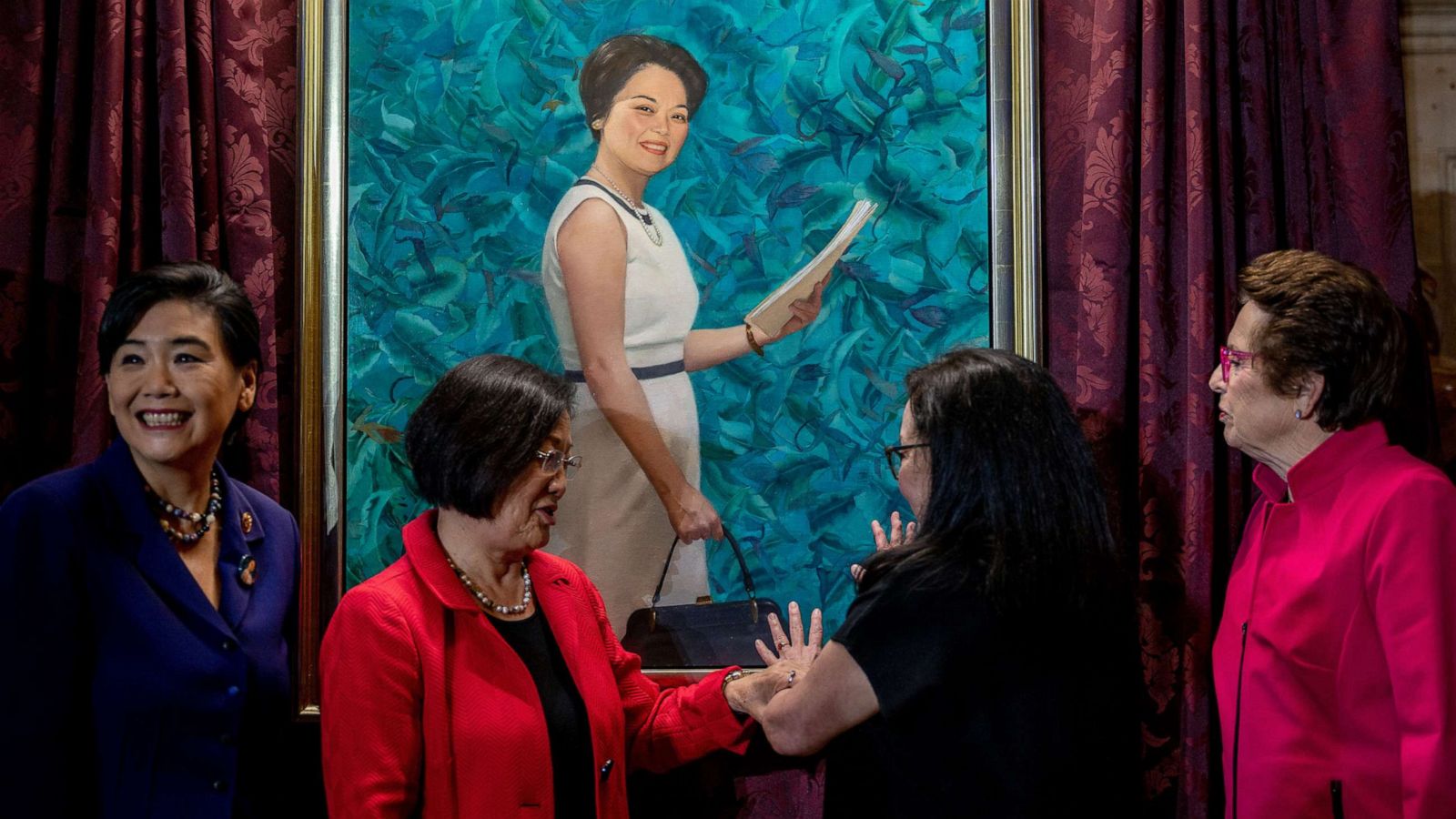 Rep. Patsy Mink, D-Hawaii, the first woman of color elected to Congress, now has a portrait to honor her legacy at the U.S. Capitol.
A painting of the late congresswoman was unveiled in Statuary Hall Thursday in a ceremony celebrating her trailblazing efforts in the fight against sexual discrimination in sports and education.
The portrait will be displayed as part of a series of portraits that recognize members of Congress who've increased diversity and representation in the House. Other portraits include former Reps. Shirley Chisholm, the first African American woman in Congress, and Florence Kahn, the first Jewish woman in Congress.
"By force of her personality, the power of her brilliance, her persuasiveness, nobody could ever say no, to Patsy Mink, that's just the way it was. You could but you'd be wasting time because eventually, you'd be saying yes," House Speaker Nancy Pelosi said, talking about Mink's legislative work.
Most notably, Mink, first elected in 1964, was key in ensuring what's become known simply as Title IX — was signed into law.
Click here to read more.
SOURCE: ABC News, Lalee Ibssa