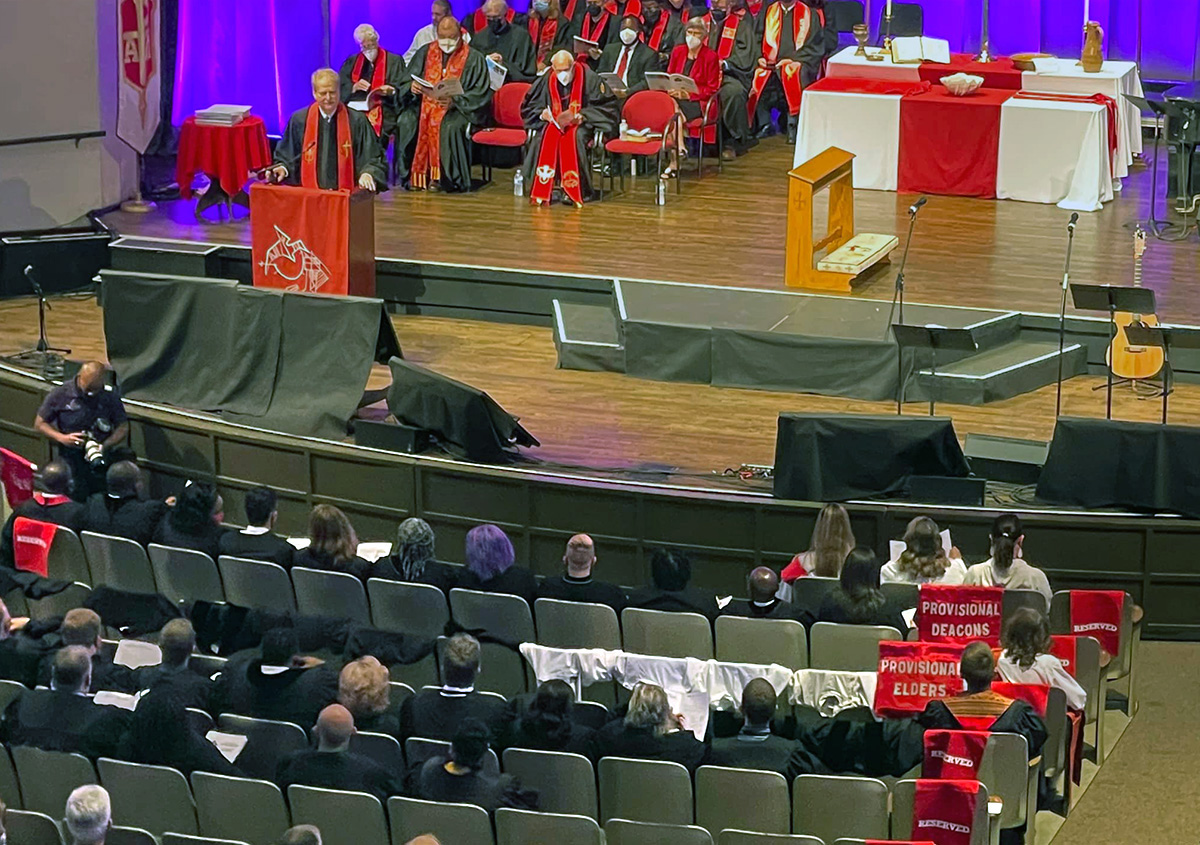 The Florida Conference clergy session last week decided against approving an entire 16-person slate for advancement on the track to becoming ordained elders or deacons. The decision roiled the conference, reverberated across The United Methodist Church and underscored the denomination's conflict over full LGBTQ inclusion.
Clergy session approval is required for those seeking provisional membership, an important step toward ordination and full conference membership.
Like some other U.S. annual conferences, the Florida Conference clergy session traditionally votes on a whole group of provisional membership candidates.
Florida clergy of different perspectives about LGBTQ inclusion agreed it was the presence of openly gay candidates in this year's group that caused the session to fall just short of the required 75 percent vote for approval — something that's usually routine.
Many in the Florida Conference and beyond saw the vote as a cruel injustice, postponing advancement for candidates who had put in years of preparation and been recommended by the conference board of ordained ministry, as well as by a local church and a district board.
Traditionalists stressed that clergy promise to uphold United Methodist policy, which, despite many efforts to change it, says the practice of homosexuality is incompatible with Christian teaching and prohibits ordination of "self-avowed practicing homosexuals."
"The historical context for the vote is the greater landscape of our denomination and its divisions," a somber Florida Conference Bishop Kenneth Carter told the Florida Conference during a June 11 service that concluded the conference's gathering, held in Lakeland, Florida.
Click here to read more.
Source: United Methodist News