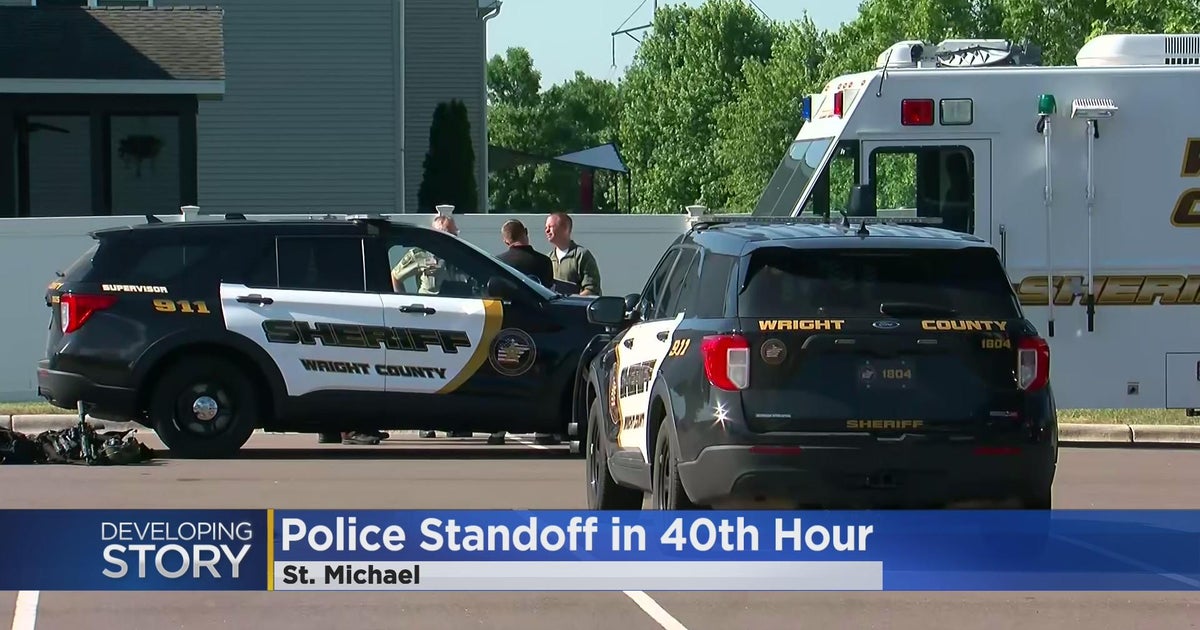 A police standoff in the northwest metro that has lasted more than 40 hours may now be over Wednesday night.
It began Tuesday at about 12:30 a.m., when a 911 call came in about a man and woman arguing inside a home on the 500 block of Central Avenue in St. Michael, and that the man had a gun.
Police have identified the suspect as 39-year-old Brandon Gardas, and they have confirmed that he has at least one rifle and a handgun.
At one point, there were also several children inside the home. But by Tuesday evening, everyone but Gardas was out of the house.
WCCO's Jeff Wagner reports that at about 8:30 p.m. Wednesday, an ambulance arrived at the scene and then drove off minutes later. A North Memorial Health helicopter was then seen landing at St. Michael Elementary, with that ambulance nearby. A bomb squad vehicle, that had been parked directly outside of the home for hours, then left the scene.
Click here to read more.
SOURCE: CBS News, Jeff Wagner and Adam Duxter