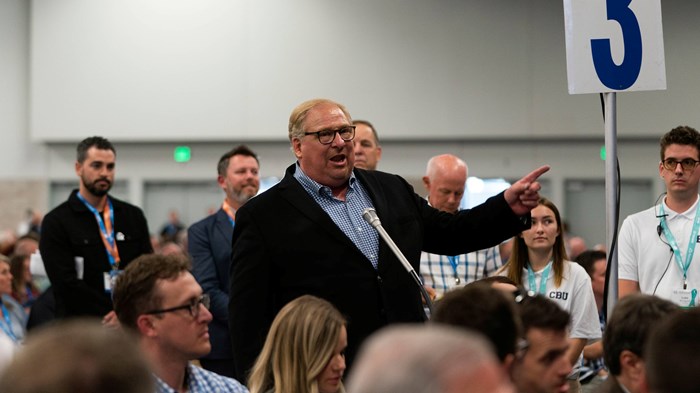 Retiring megachurch pastor Rick Warren stood up among a crowd of Southern Baptists to address the convention for what could be his last time. The 68-year-old leader referred to his remarks as both a "love letter" to the denomination and his "dying words."
"Are we going to keep bickering over secondary issues," Warren asked, "or are we going to keep the main thing the main thing?"
Last year, some claimed Warren's Saddleback Church no longer belongs in the convention and proposed ousting the biggest church in the SBC for ordaining female pastors. The popular preacher and author has since named as his successor a leader whose wife holds a teaching pastor position.
The credentials committee—the Southern Baptist body tasked with recommending whether to disfellowship a particular church—ended up not making a decision about Warren's church, whose main campus is just a 30-minute drive from where the denomination gathered in Anaheim this week.
But the discussion around Saddleback raised questions that extend beyond the California megachurch and beyond the annual meeting: What is a pastor? And what makes a church Southern Baptist?
The Baptist Faith and Message (BF&M), the statement of faith adopted by the SBC in 2000, addresses gender roles in church leadership: "While both men and women are gifted for service in the church, the office of pastor is limited to men as qualified by Scripture."
But the credentials committee concluded that it wasn't clear if the statement restricted women from any position doing pastoral work or holding a pastoral title, or if it just applied to the senior pastor, chair Linda Cooper told the 2022 convention.
Click here to read more.
Source: Christianity Today