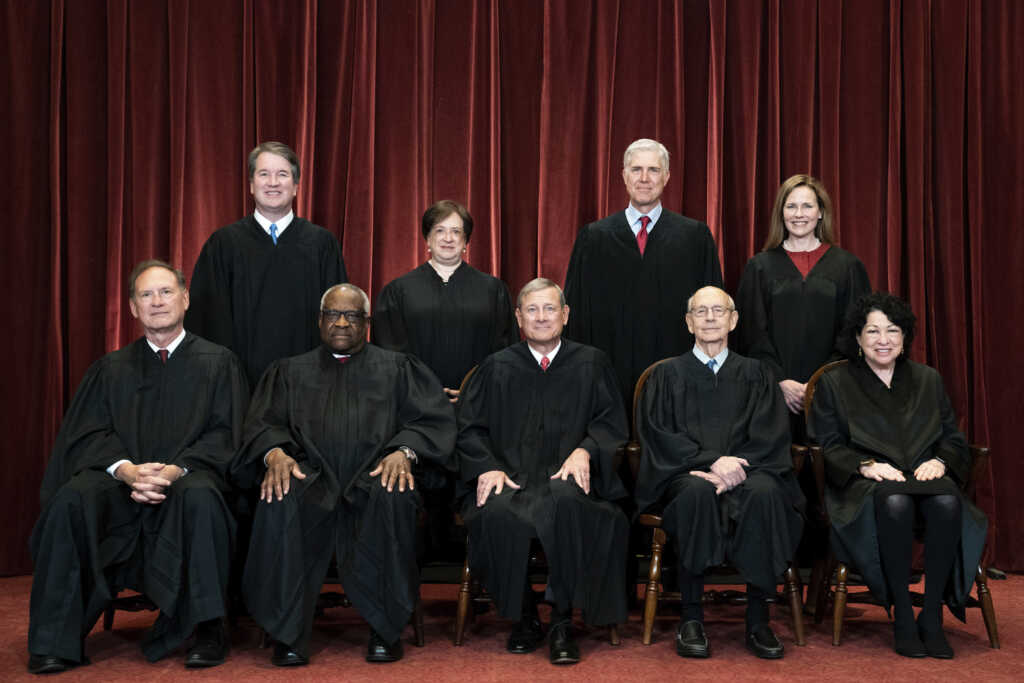 With toxic division infecting much of the nation, rare comments from a liberal U.S. Supreme Court justice praising her conservative counterpart are worth highlighting — particularly as tensions run high surrounding the high court's impending abortion ruling.
Justice Sonia Sotomayor spoke before the American Constitutional Society Thursday, praising Justice Clarence Thomas in comments that have attracted quite a bit of attention.
Sotomayor, known for her liberal takes, said Thomas is a friend who is kind and shows compassion and love for those around him. Admitting she and Thomas have divergent views, Sotomayor didn't let that stop her from offering glowing comments about her companion.
"I suspect I have probably disagreed with him more than with any other justice, that we have not joined each other's opinions more than anybody else," Sotomayor said. "And yet, Justice Thomas is the one justice in the building that literally knows every employee's name — every one of them."
Watch the justice's comments:
She said Thomas also approaches people to ask about their family members' wellbeing. In fact, she admitted he was the first person to send her flowers when her stepfather died.
"He is a man who cares deeply about the court as an institution, about the people who work there," Sotomayor said. "He has a different vision than I do about how to help people and about their responsibilities to help themselves."
The liberal justice said she and Thomas share a "common understanding" regarding people and kindness; this connection, she said, enables them to find common ground.
"That's why I can be friends with him and still continue our daily battle over our difference of opinions in cases," Sotomayor said.
These comments are particularly notable in light of the controversy that has swirled since a draft opinion leaked for the Dobbs v. Jackson Women's Health Organization case — a decision that could overturn the 1973 Roe v. Wade case, which legalized abortion nationwide.
Thomas has openly lamented the erosion of trust bred by the leak. He spoke last month at the Old Parkland Conference, sponsored by conservative think tanks, where he addressed the impact.
"The institution that I'm a part of — if someone said that one line of one opinion would be leaked by anyone, you would say, 'Oh, that's impossible. No one would ever do that,'" Thomas reportedly said. "There's such a belief in the rule of law, belief in the court, belief in what we're doing, that was verboten."
He continued, "And look where we are, where now that trust or that belief is gone forever. And when you lose that trust, especially in the institution that I'm in, it changes the institution fundamentally. You begin to look over your shoulder. It's like kind of an infidelity that you can explain it, but you can't undo it."
This chaos and distrust have, of course, extended beyond the Supreme Court. As Faithwire reported, numerous churches and pro-life clinics have been attacked and harassed since the Dobbs v. Jackson opinion was leaked.
Continue to pray for the country and the justices. But in light of all of the confusion and disorder, Sotomayor's comments about Thomas are a kind break from the noise.
Source: Faithwire