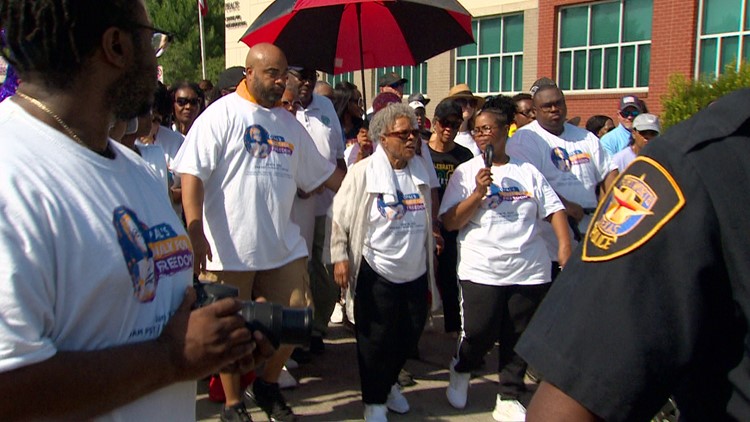 The Juneteenth celebrations in Fort Worth filled with cheers not only for the national holiday, but for the woman who played a major role in making it happen.
Crowds responded without hesitation to, "If you are excited about Juneteenth, let me hear you say, 'Yeah! YEAH!'"
The grandmother of Juneteenth put on her walking shoes and hundreds joined Ms. Opal Lee for the 2022 Juneteenth Freedom Walk.
Sixteen-year-old Madison Corzine Madison, Miss Juneteenth DFW, was one of many who walked with her.
"It's interesting that we are able to celebrate her as she made American History and that is really important to me," Madison said.
The Freedom Walk started with live music at Evans Avenue Plaza. Praise team singer Kyle Spears has never met the 95-year-old, but considers her an icon.
Spears is from First St. John Cathedral Church, where he sings tenor for the praise team. He and his fellow church members were honored to be part of the live entertainment during the Juneteenth Weekend Breakfast at Evans Park.
Click here to read more.
SOURCE: WFAA, Scoop Jefferson