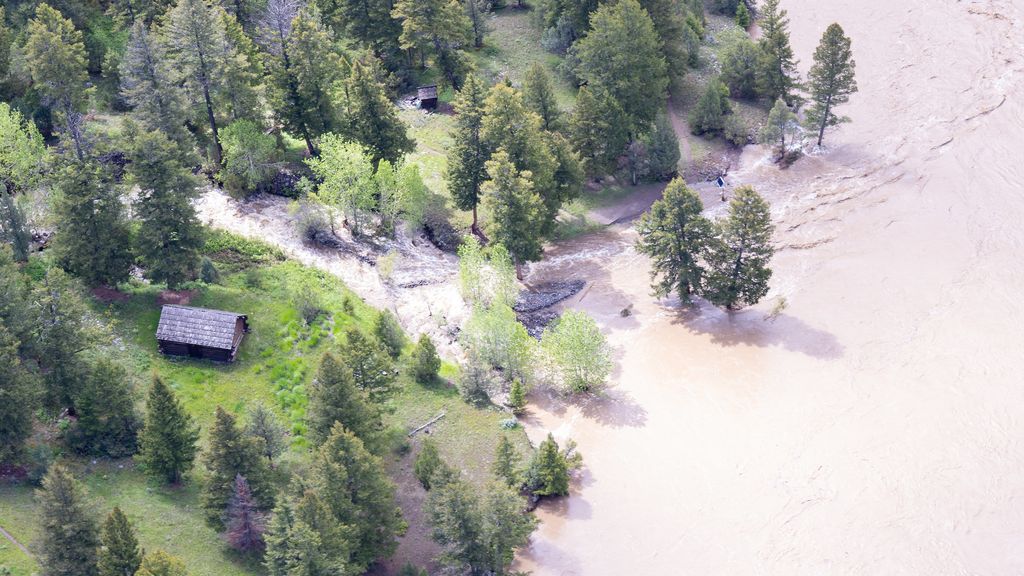 The massive flooding that happened at the Yellowstone River earlier this week represents a 1-in-500-year event, the U.S. Geological Survey said Thursday.
Why it matters: The catastrophic flood — which damaged roads and bridges at Yellowstone — has a 0.2% (or 1-in-500) chance of happening in any given year, the USGS said in a news release.
Driving the news: Katherine Chase, USGS hydrologist, said that the peak amount of water flowing in the Yellowstone River at Corwin Springs and Yellowstone River at Livingston was "higher than the 0.2% (or 1 in 500) flood" levels seen during the recent flood event.
Chase said the floods have been referred to as rarer than a 1-in-500 event. But "there is the same probability that they could occur in any given year," she said.
Meanwhile, the streamflow at the Yellowstone River at Billings was closer to the "1% (or 1 in 100-years) and 0.2% (1 in 500-years) flood."
The streamflow data is "provisional" right now until an analysis of the data is finished, the USGS said.
Click here to read more.
SOURCE: Axios, Herb Scribner